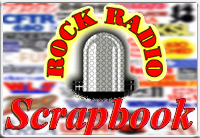 AIRCHECK OF THE WEEK
Edition #1072
Week of December 29, 2019


Talent: DON IMUS
Station: WNBC New York
Date: 1974
Time: 17:49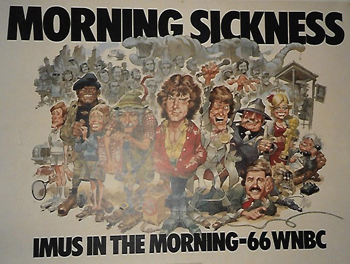 (Description by Dan Haber)
It's Imus in the Morning - or in the evening. And I'd like to know how they got him to do the "Nite Train" show when he had to be on the air at 5 o'clock the next morning.
Don Imus is subbing for Norm N. Nite, who is next door hosting an oldies concert. "I'm Imus for the Dummy!", he says more than once. He clearly isn't happy to be there and why you'd put your morning man on in the early evening remains a mystery. So why does Imus agree to it? The famous AM drive jock was notorius for not showing up on time for his shift, but somehow he made it for this one.
At times, Imus is completely incomprehensible, mumbling something you can quite make out. At other moments, he seems to be channeling Wolfman Jack. And at one point, he orders his board op to "stop the cart," asking on air during the Edwin Hawkins Singers' religious, 'Oh Happy Day', "what they hell are we playing."
This aircheck was made in Toronto on an old cassette, so there's some fading and noise, but it's a such strange artifact, it's worth the listen.
Enjoy Don Imus for Norm N. Nite here.

(The Dan Haber Collection)




Rock Radio Scrapbook pays
music licensing fees to the
Society of Composers, Authors and Music Publishers of Canada (License 22-F)


The Aircheck of the Week PREVIEW!



We're previewing the Aircheck of the Week on Facebook. Every Friday, we post the audio link to the Aircheck of the Week on Facebook with the full feature to follow on Sunday as usual.
---