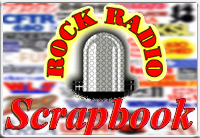 AIRCHECK OF THE WEEK
Edition #1018
Week of December 9, 2018

Talent: DAVE DIAMOND
Station: KBLA Los Angeles
Date: December 27, 1965
Time: 28:47 (unscoped)
4:06 (scoped)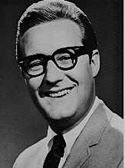 Dave Diamond was one of the original Boss Jocks on KHJ, but he didn't stay long.
Diamond, who held down the 6-9 p.m. shift at KHJ when Boss Radio launched in April 1965, left after four months for KBTR Denver and then moved to Los Angeles rival KBLA before the end of the year. This is where we hear Diamond, the radio legend who also jocked in L.A. at KFWB, KRLA, KIIS and KFI. He was also at KFRC San Francisco from 1968 to 1971 and did stints at WSAI Cincinnati, KOIL Omaha and KTLK Denver among other stations
During his time at KBLA and KFRC, he called his show "The Diamond Mine", where he popularized such bands and performers as The Doors, The Seeds, Linda Ronstadt and Iron Butterfly. The native of Howard, S.D., retired from broadcasting in 1982 to go into teaching.
Diamond passed away of pneumonia in 2014. He was 77.
Enjoy Dave Diamond on KBLA here. (UNSCOPED)
Enjoy Dave Diamond on KBLA here. (SCOPED)
(The Tom Howard Collection)



Rock Radio Scrapbook pays
music licensing fees to the
Society of Composers, Authors and Musicj Publishers of Canada (License 22-F)


The Aircheck of the Week PREVIEW!



We're previewing the Aircheck of the Week on Facebook. Every Friday, we post the audio link to the Aircheck of the Week on Facebook with the full feature to follow on Sunday as usual.
---
RETURN TO ROCK RADIO SCRAPBOOK