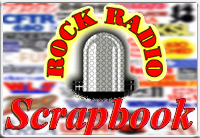 AIRCHECK OF THE WEEK
Edition #1077
Week of February 2, 2020

Talent: HARRY HARRISON
Station: WABC New York
Date: July 13, 1971
Time: 44:10 (unscoped)
22:49 (scoped)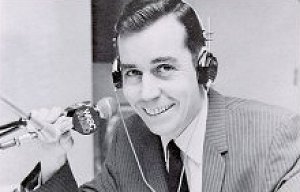 A native of the Windy City, Harry Harrison became a star in New York City.
Harrison, who had originally considered becoming a priest, got his start in radio at the age of 14, at WCFL Chicago, in 1953. Next stop was WPEO Peoria, Illinois, in 1954, where he was program director and also appeared on local TV. In 1959, he got his big break - as midday host at WMCA New York.
With his genial, non-combative style, Harrison was very popular at WMCA and in 1968 WABC and its program director Rick Sklar came calling. Herb Oscar Anderson was leaving and WABC needed a replacement. So for the first and only time, WABC "stole" a WMCA "Good Guy" and made him a WABC "All-American."
Harrison was WABC's "Morning Mayor" for 11 years, heading a lineup that included Ron Lundy, Dan Ingram, Chuck Leonard and - until 1974 - Cousin Brucie. In November 1979, Harrison, Leonard and Brucie's replacement George Michael were dismissed but Harrison wasn't out of work for long. In March of 1980 he replaced Jack Miller as morning man at WCBS-FM. Harrison stayed at 'CBS there for 25 years, before retiring from full-time duties in 2003 and weekend work two years later.
Harrison was inducted into the National Radio Hall of Fame in November 2019, He died just two months later - January 28, 2020 - at the age of 89.
Enjoy Harry Harrison on WABC (UNSCOPED) here.



Enjoy Harry Harrison on WABC (SCOPED) here.

(The Don Shuttleworth Collection)




Rock Radio Scrapbook pays
music licensing fees to the
Society of Composers, Authors and Music Publishers of Canada (License 22-F)


The Aircheck of the Week PREVIEW!



We're previewing the Aircheck of the Week on Facebook. Every Friday, we post the audio link to the Aircheck of the Week on Facebook with the full feature to follow on Sunday as usual.
---