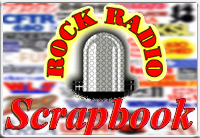 AIRCHECK OF THE WEEK
Edition #1080
Week of February 23, 2020


Talent: DINO DAY
Station: KIKX Tucson, AZ
Date: February 6, 1968
Time: 29:47 (unscoped)
6:30 (scoped)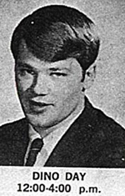 A fake kidnapping led to the end of one of Arizona's leading hit music stations.
In 1974, KIKX decided it would be fun to tell listeners its morning man Gary Craig had been kidnapped. The "crime" was reported in station newscasts over the weekend without mentioning that the story was a fake. Listeners contacted the Tucson Police Department about the "kidnapping." KIKX's phone lines were jammed but the program director allowed the promotion to continue. By the time the general manager arrived for work Monday morning all hell had broken loose.
The FCC was not amused and announced an investigation. In response, KIKX cancelled the promotion, broadcast apologies from both the owner and the station manager, and fired everyone involved in the promotion.
In the years following, KIKX was cited for various technical violations. They were accused of not having an affirmative action program. But the kidnapping hoax haunted the station even after it switched to a country format in 1977. The FCC revoked the station's licence in 1980 - it went off the air two years later with the playing of "The Last Cowboy Song" by Ed Bruce.
The fake kidnapping was six years in the future as we listen to this aircheck of Dino Day. This velvet-voiced jock could have worked practically anywhere - he was that good - and we wonder what happened to him.
Enjoy Dino Day on KIKX (UNSCOPED) here.

Enjoy Dino Day on KIKX (SCOPED) here.


(The Joe Fazio Collection)




Rock Radio Scrapbook pays
music licensing fees to the
Society of Composers, Authors and Music Publishers of Canada (License 22-F)


The Aircheck of the Week PREVIEW!



We're previewing the Aircheck of the Week on Facebook. Every Friday, we post the audio link to the Aircheck of the Week on Facebook with the full feature to follow on Sunday as usual.
---