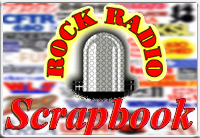 AIRCHECK OF THE WEEK
Edition #1023
Week of January 13, 2019


Talent: ED BAER
Station: WMCA New York
Date: October 11, 1966
Time: 48:27 (unscoped)
23:37 (scoped)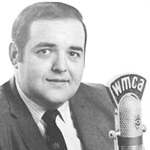 Ed Baer was a Good Guy in both name and spirit.
The genial, personable jock known as The Big Bad Bear spent 12 years at the legendary WMCA, on a staff that included such legends as Joe O'Brien, Harry Harrison, Jack Spector, Dan Daniel, B. Mitchel Reed, Gary Stephens and more. For much of his time at WMCA Baer was what is known in radio as a "swing announcer", filling in for other jocks. He eventually got the morning show, just in time to see the station jump to a talk format in 1970. He stayed on, doing news in addition to talk before moving to country-formatted WHN in 1973. After 10 years there, Baer moved to easy-listening WYNY, while also doing sports for NBC. In 1986, he moved to his final radio stop, WHUD in Peekskill north of New York City, doing mornings for 14 years and then continuing on weekends with his retro show "Pop Rewind" until 2015. Baer was also heard on several of the WCBS-FM reunion weekends.
Baer started in radio in the 1950s at WICC Bridgeport, Conn., where he was discovered by Dan Ingram. After a brief sting at KRAK Sacramento, Calif., Ingram - now at WABC - landed him a job at WMCA. It was 1961, and a career of more than a half century in New York and area radio lay ahead for the native of Westport, Conn.
"I love local radio," Baer remarked when he retired from the WHUD morning show in 2000. "But I think that's what all good radio is: a personal conversation with the person on the other side of the microphone."
Enjoy Ed Baer on WMCA here.
Enjoy Ed Baer on WMCA here.
(The Don Shuttleworth Collection)


More 1966 airchecks here!




Rock Radio Scrapbook pays
music licensing fees to the
Society of Composers, Authors and Musicj Publishers of Canada (License 22-F)


The Aircheck of the Week PREVIEW!



We're previewing the Aircheck of the Week on Facebook. Every Friday, we post the audio link to the Aircheck of the Week on Facebook with the full feature to follow on Sunday as usual.
---
RETURN TO ROCK RADIO SCRAPBOOK