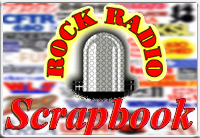 AIRCHECK OF THE WEEK

For week of January 15, 2017
Edition #920

Now in both Real Audio and MP3!

Talent

: SCOTT MILLER
Station: CKLW-FM Windsor, Ont.
Date: January 14, 1987
Time:

1:01:11

(unscoped)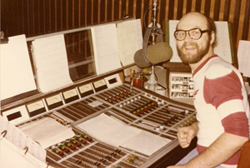 "Ladies and gentlemen, the good times are back!"
Sometimes, you can't go home again.
In 1986, Windsor, Ont.- station CKEZ attempted to recreate the old CKLW-AM with an oldies format on FM. Back with a vengeance were the old Johnny Mann jingles, some of the legendary personalities of the past, and many of the '50s, '60s and '70s hits that CKLW-AM had played as hits and were now oldies.
It didn't last - the station evolved into a middle-of-the-road format in 1988 as CKMR-FM and it appeared once again the Big Eight sound would be forever consigned to the dustbin of history. But in 1991 another attempt was made to revive this classic station - the CKLW-FM calls were again restored and the station called itself "93.9 The Legend." Despite the presence of well-known jocks like Tom Shannon and Dave Shafer, the format didn't last and by 1993 it was gone.
Scott Miller was one of the jocks on the 1986-88 CKLW-FM. Miller also entertained at CKLW-AM in the 1980s as part of a career that has included stops at CFTR Toronto, WOMC Detroit, WJMK Chicago, FUN-FM (CKCL-FM) Vancouver and WOLX-FM Madison, Wis.

Hear Scott Miller on CKLW-FM here.

Hear Scott Miller on CKLW-FM here.

(The Don Shuttleworth Collection)

More 1987 airchecks here!




Rock Radio Scrapbook pays
music licensing fees to the
Society of Composers, Authors and Music Publishers of Canada (License 22-F)


The Aircheck of the Week PREVIEW!



We're previewing the Aircheck of the Week on Facebook. Every Friday, we post the audio link to the Aircheck of the Week on Facebook with the full feature to follow on Sunday as usual.

Download your free RealPlayer
to hear the Aircheck of the Week via your PC or mobile device

Click here for technical help

---