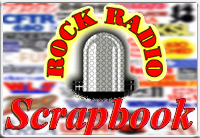 AIRCHECK OF THE WEEK
Edition #1022
Week of January 6, 2019


Talent: STEVE SHANNON
Station: CFTR Toronto
Date: September 1973
Time: 53:08 (unscoped)
8:54 (scoped)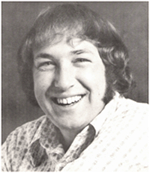 Steve Shannon did just about all he wanted to do in radio, including the ultimate: owning a radio station.
The man born Steven Castonguay jocked in half of the provinces and two of the biggest markets in the land: Montreal (where he had four separate stints at CKGM plus CFOX) and Toronto (CFTR). Shannon also jocked at CHAM Hamilton, CKTB, CJQR and CHTZ St. Catharines, CHVR Pembroke, CJMO Moncton, CKXL Calgary, CKNG Edmonton and CIMA Vancouver. The native of England fulfilled a lifelong dream of having his own radio station when in 2013, he became the owner/CBO/GM/programmer/morningman/salesman and janitor of tiny FM outlet CHLW, Barriere, in the B.C. interior known as The Bear. Sadly, he died of cancer just five years later, on December 26, 2018 in St-Jérôme, Québec. He was 71.
Fellow CKGM jock Marc "Mais Oui" Denis talks about his friendship with Shannon and how Steve gave him his nickname...
"Back in 1974-1975, during one of the first of Steve Shannon's many stints at 98 CKGM over the years, it would frequently occur that Steve and I would be scheduled back-to-back, particularly when oui were called upon to supply on-air duties on a Saturday or a Sunday. Usually he 2-6pm, me 6-Midnight. Previously graduated from 1470 CFOX Montreal and 680 CFTR Toronto, Shannon was coming in to the Super 98 with "the sound". The big, bold, fun, cookin' down-to-business, no nonsense Top 40 sound. One had no choice but to be super pumped when Steve handed off to you. It was at the time when I had started my Top 40 bilingual schtick on the air and Steve used to get a kick out of that, handing off to me by saying...

..."Up next...mais oui, mais oui, c'est mon ami Marc Denis mon petit chou...is here to boogie with you !"

Well, I lost the "petit chou" and the "boogie with you" along the way over the years but the "Mais Oui" nickname he coined me with, stuck. No matter what subsequent radio stations I worked at post-CKGM, English or French, AM or FM, staff and listeners greeted me for years as Marc Mais Oui Denis ...and still do to this day. Merci mon ami Steve.

When I found out about his illness, I made it a point to pay several visits to Steve (and to Geoff Smith...God bless you!) during the fall of 2018 up in St-Hippo to offer surprise guests, support, company and some of my wife Sandi's homemade desserts. Oui laughed a lot, cried some too.

When I asked Steve on my last visit with him how he'd sum up his checkered coast-to-coast-to-coast radio career, he replied:

"Well, ya know Mais Oui, I won't live long enough to write that book I'd like to put together but I do have the title:

"Steve Shannon, from the Fox...to the Bear. It was a jungle out there. Over...and out"


Enjoy
Steve Shanno
n
on
CFTR
(UNSCOPED) here.

Enjoy
Steve Shannon
on
CFTR
(SCOPED) here.

(The Bob Seed Collection/Submitted by Don Shuttleworth)


More 1973 airchecks here!




Rock Radio Scrapbook pays
music licensing fees to the
Society of Composers, Authors and Musicj Publishers of Canada (License 22-F)


The Aircheck of the Week PREVIEW!



We're previewing the Aircheck of the Week on Facebook. Every Friday, we post the audio link to the Aircheck of the Week on Facebook with the full feature to follow on Sunday as usual.
---
RETURN TO ROCK RADIO SCRAPBOOK