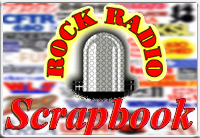 AIRCHECK OF THE WEEK
Edition #971 - Week of January 7, 2018

Talent: BENOIT DUFRESNE
Station: CHOM Montreal
Date: February 13, 1981
Time: 47:40 (unscoped)
4-20 (scoped)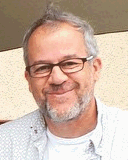 Benoit Dufresne's radio career is mostly a tale of two cities, and two stations.
Dufresne spent 10 years at CHOM Montreal, beginning in 1978 as an on-air host doing various shifts. He was music director from 1982 to his departure in 1988. During his last five years at the station, Dufresne he was host of the New Music Foundation, a weekly three-hour alternative music program. He also co-hosted Rock 'n' Roll News, a 30-minute weekday show.
In 1989, Dufresne moved to Rock 101 CFMI Vancouver as music director and assistant program director. He left the station in 1998 and since then has lived in Burnaby, B.C., as a translator, writer and voice-over artist.
Dufresne reflected on his CHOM years in a 2013 interview with Michael Williams of Cashbox Canada. "The first 2 years I worked there it was still freeform so the announcers picked their own music. It was magical times," Dufresne told Williams. "Then radio started to be compartmentalized. Specialized formats took over. Less diversity of music and less opinions. But CHOM FM was also great in the 1980s when the station had a formidable CRTC requirement to create a significant number of hours of specialty programming. Thatís how I ended up doing a program called the New Music Foundation from 1983 to 1989."
Hear Benoit Dufresne on CHOM (UNSCOPED) here.

Hear Benoit Dufresne on CHOM (SCOPED) here.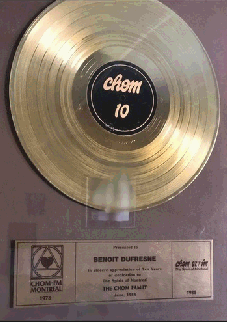 (The Paul Harner Collection)




Rock Radio Scrapbook pays
music licensing fees to the
Society of Composers, Authors and Music Publishers of Canada (License 22-F)


The Aircheck of the Week PREVIEW!



We're previewing the Aircheck of the Week on Facebook. Every Friday, we post the audio link to the Aircheck of the Week on Facebook with the full feature to follow on Sunday as usual.
---
RETURN TO ROCK RADIO SCRAPBOOK