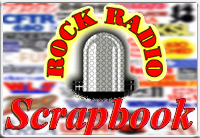 AIRCHECK OF THE WEEK
Edition #996 - Week of July 8, 2018
Talent: TONY TAYLOR
Station:

WQXI Atlants


Date:
April 1, 1983 (re-creation of April 1, 1965)

Time:
1:01:51 (unscoped)
16:05 (scoped)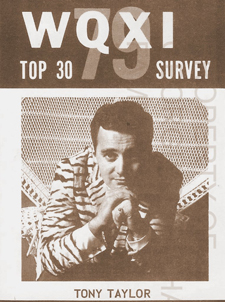 Who says you can't go home again?
Tony Taylor, midday jock at WQXI in the 1960s, re-created that role in this wonderful aircheck from 1983.
"The Tiger", whose career also took him to New York (WOR-FM, WNBC), Philadelphia (WIP) and Los Angeles (KLAC), returned to "Quixie in Dixie" and did the show as if it were 1965, with the jingles, music and news items of the time. For good measure, they added reverb.
Taylor, whose real name was William Wahl, was hired by WQXI manager Kent Burkhart after the latter heard him on a New York station in 1965. Eighteen years later, the magic was still there as Taylor reprised his role from two decades earlier and he did a masterful job as you'll hear below.
Taylor, a much sought-after voice talent who was the first commercial spokesman for Home Depot, was inducted into the Georgia Radio Hall of Fame in 2008. He died June 18, 2017 of leukemia. He was 80.
Hear Tony Taylor on WQXI (UNSCOPED) here.

Hear Tony Taylor on WQXI (SCOPED) here.

(The Don Rehrer Collection)




Rock Radio Scrapbook pays
music licensing fees to the
Society of Composers, Authors and Music Publishers of Canada (License 22-F)


The Aircheck of the Week PREVIEW!



We're previewing the Aircheck of the Week on Facebook. Every Friday, we post the audio link to the Aircheck of the Week on Facebook with the full feature to follow on Sunday as usual.
---
RETURN TO ROCK RADIO SCRAPBOOK