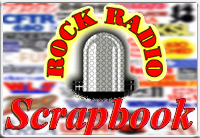 AIRCHECK OF THE WEEK
Edition #994 - Week of June 24, 2018
Talent: FRED WINSTON
Station:

WLS Chicago


Date:
July 18, 1984

Time:
25:25 (unscoped)
6:14 (scoped)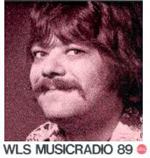 His big voice has been heard all over the country, but Fred Winston is best remembered for his time in the Windy City.
Winston arrived in Chicago in 1971 from KQV Pittsburgh and never left. His first Windy City gig was at WLS where he he replaced Scotty Brink in the noon-3 p.m. slot. After a brief stint in early afternoons, Winston moved to the big chair of morning drive in 1973. He left for WFYR in 1976 when Larry Lujack returned from WCFL. Winston, who has also worked in major markets like Denver, Omaha (KOIL), Cleveland (WKYC), Dayton (WING), returned to WLS in 1983 where he returned to morning drive from 1986 to the station's switch to talk in 1990. After that, Winston jocked at a number of Chicago stations, including WMAQ, WFYR-FM, WJMK, WLUP-FM (The Loop), WPNT (The Point), WXXY, WMVP-AM and WJMK (again) and WLS-FM. a stint that ended in 2013 and was his last full-time Windy City gig to date as of 2018.
Winston has also been a formidable voice talent, doing commercials for Alberto Culver, Kraft Foods, Kroger Supermarkets and Old Style Beer. His is the first voice heard in the classic movie "Ferris Bueller's Day Off."
Hear Fred Winston on WLS (UNSCOPED) here.

Hear Fred Winston on WLS (SCOPED) here.


(The Don Shuttleworth Collection)




Rock Radio Scrapbook pays
music licensing fees to the
Society of Composers, Authors and Music Publishers of Canada (License 22-F)


The Aircheck of the Week PREVIEW!



We're previewing the Aircheck of the Week on Facebook. Every Friday, we post the audio link to the Aircheck of the Week on Facebook with the full feature to follow on Sunday as usual.
---
RETURN TO ROCK RADIO SCRAPBOOK