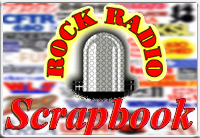 AIRCHECK OF THE WEEK
Edition #1098
Week of June 28, 2020


Talent: DAN INGRAM
Station: WABC New York
Date: July, 1961
Time: 25:53 (unscoped)
13:23 (scoped)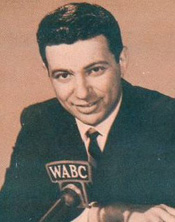 Dan Ingram got his start at WABC in 1961 - incoming from WIL St. Louis - after having previously jocked at smaller stations in the New York area.
Most of Ingram's tenure at WABC was spent in afternoon drive, where he entertained millions during his two-decade stay at the legendary Top 40 outlet.
He didn't identify himself in his first two shows, instead calling himself "Not Chuck Dunaway" after the host who preceded him in the afternoon drive slot.
On this early WABC show he uses the air name that would become quite familiar to New York audiences over the next four decades.
Enjoy Dan Ingram on WABC (UNSCOPED) here.

Enjoy Dan Ingram on WABC (SCOPED) here.

(The John Harrison Collection)




Rock Radio Scrapbook pays
music licensing fees to the
Society of Composers, Authors and Music Publishers of Canada (License 22-F)


The Aircheck of the Week PREVIEW!



We're previewing the Aircheck of the Week on Facebook. Every Friday, we post the audio link to the Aircheck of the Week on Facebook with the full feature to follow on Sunday as usual.
---