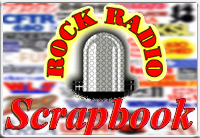 AIRCHECK OF THE WEEK
Edition #1095
Week of June 7, 2020


Talent: EDDIE ROGERS
Station: CKLW Windsor, Ont.
Date: June 5, 1973
Time: 52:58 (unscoped)
29:35 (scoped)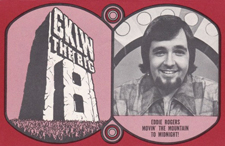 When one grows tired of working in the wild and wacky world of radio, sometimes you just have to reinvent yourself. Eddie Rogers did just that.
After leaving his final radio job at WLTI-FM in Detroit in 1996, Rogers decided he was through with the biz ("just weary", according to a Detroit News article in November 2000). So he switched careers, and dramatically so. After getting a management major at Wayne State University and an MBA at Michigan State, he was hired as a zone manager in field operations at Ford. At 53, he had a new career. Meanwhile, he and his wife continued to co-own a production company - founded by them in 1987 - that puts on singles dances every weekend.
Rogers spent three decades in radio, mostly in the Detroit market, but also with stops in Washington, D.C., Pittsburgh and Cincinnati.
Rogers was at CKLW in 1972 and '73.
Hear Eddie Rogers from June 5, 1973 (UNSCOPED) here.



Hear Eddie Rogers from June 5, 1973 (SCOPED) here.

(The Joe Fazio and Tom Howard Collections)




Rock Radio Scrapbook pays
music licensing fees to the
Society of Composers, Authors and Music Publishers of Canada (License 22-F)


The Aircheck of the Week PREVIEW!



We're previewing the Aircheck of the Week on Facebook. Every Friday, we post the audio link to the Aircheck of the Week on Facebook with the full feature to follow on Sunday as usual.
---