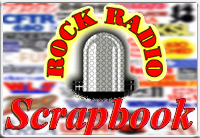 AIRCHECK OF THE WEEK
Edition #1085
Week of March 29, 2020


Talent: GRAHAM LANE
Station: CHNS Halifax
Date: April 1, 1974
Time: 57:02 (unscoped)
26:04 (scoped)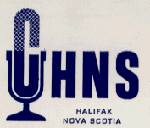 "The Music Sounds Best on CHNS"
Nova Scotia's oldest radio station, CHNS was one of two leading Top 40 stations in Halifax during the '60s and '70s (the other was CJCH). Many well-known broadcasters worked at CHNS, including Knowlton Nash, Mike Duffy, Stan Carew and Ian Hanomansing. CHNS became an oldies outlet in 1992, and then ended 80 years of operation on the AM band when it moved to FM in 2006. The station is now known as CHNS-FM at 88.9 kHz as "The Wave."
Graham Lane was CHNS's midday jock in the spring of 1974.
Enjoy Graham Lane on CHNS (UNSCOPED) here.

Enjoy Graham Lane on CHNS (SCOPED) here.




(The Scott Snailham Collection)

---
Talent: BOB SHERWIN & TERRY OTT w/PETE BEST
Station: CHML Hamilton
Date: October 29, 2005
Time: 15:32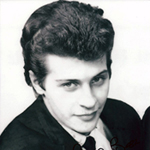 Pete Best is the forgotten Beatle.
With the Liverpool group about to become the biggest band in history, Best got kicked out of the foursome and was replaced on the drums by Ringo Starr. It was August 1962, and two months later the Beatles had their biggest hit to date - "Love Me Do." The rest as they say is history. The Beatles went on to rule the music world and Best was left to pursue a solo career in relative obscurity. Close, But No Cigar.
In this interview with CHML morning man Bob Sherwin and guest Beatle expert Terry Ott, Best talks about his career and what might have been.
Enjoy the Pete Best interview here.

(The Terry Ott Collection)



Rock Radio Scrapbook pays
music licensing fees to the
Society of Composers, Authors and Music Publishers of Canada (License 22-F)


The Aircheck of the Week PREVIEW!



We're previewing the Aircheck of the Week on Facebook. Every Friday, we post the audio link to the Aircheck of the Week on Facebook with the full feature to follow on Sunday as usual.
---