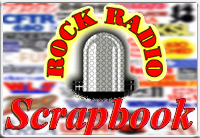 AIRCHECK OF THE WEEK
Edition #1093
Week of May 24, 2020


Talent: HAL WEAVER
Station: CHUM Toronto
Date: August 2, 1969
Time: 30:39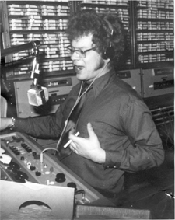 (CHUM Archives/Doug Thompson)
Hal Weaver had a smile in his voice.
The affable Weaver was a friendly presence in Canadian Top 40 radio during the '60s and '70s. He started at CKRD Red Deer, Alberta, before moving to CJCA Edmonton in 1964. The next year he moved east to CHLO St. Thomas, Ontario and by 1967 was holding down afternoon drive at CKOC Hamilton. In 1968, he became one of the first hires of newly-installed CHUM program director J. Robert Wood.
Weaver was at CHUM for two years in swing and weekends before moving to CKVN Vancouver in 1970. That proved to be his last radio stop, as he died of cancer on New Year's Eve 1971 in Surrey, B.C.
Enjoy Hal Weaver on CHUM here.

(The Bill Dulmage Collection)




Rock Radio Scrapbook pays
music licensing fees to the
Society of Composers, Authors and Music Publishers of Canada (License 22-F)


The Aircheck of the Week PREVIEW!



We're previewing the Aircheck of the Week on Facebook. Every Friday, we post the audio link to the Aircheck of the Week on Facebook with the full feature to follow on Sunday as usual.
---