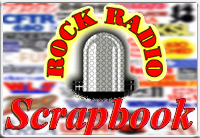 AIRCHECK OF THE WEEK
Edition #1109
Week of September 13, 2020


Talent: JIM TUCKER
Station: KXOL Fort Worth, Tex.
Date: September 8, 1960
Times: 59:31 (unscoped)
35:54 (scoped)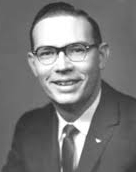 A funny thing happened on the way to KXOL.
TWO funny things actually - George Carlin and Jack Burns. Both are former KXOL jocks who became famous as comedians. They were part of an ever-changing cast of characters who graced the KXIOL mic during its 38 years (1947-85) of existence, including 20 (1956-76) as a Top 40 station. Other famous KXOL alumni include former CBS newsman Bob Schieffer, game show hosts Rod Roddy and Jimmy Kaye and singer Kenny Sargent, a featured singer with Glenn Gray and his Casa Loma Orchestra.
Jim Tucker was part of the crew in 1960 where we hear him handling afternoon drive.
Enjoy Jim Tucker on KXOL (UNSCOPED) here.

Enjoy Jim Tucker on KXOL (SCOPED) here.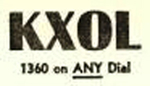 The Joe Fazio Collection)



Rock Radio Scrapbook pays
music licensing fees to the
Society of Composers, Authors and Music Publishers of Canada (License 22-F)


The Aircheck of the Week PREVIEW!



We're previewing the Aircheck of the Week on Facebook. Every Friday, we post the audio link to the Aircheck of the Week on Facebook with the full feature to follow on Sunday as usual.
---