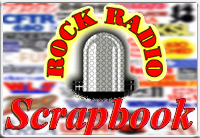 AIRCHECK OF THE WEEK
Edition #1057
Week of September 15, 2019

Subject: WFIL Profile
Station: WFIL Philadelphia
Date: 1972
Time: 13:41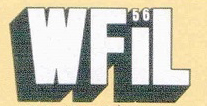 They called it Famous 56. And it had way more than its Fifteen Minutes of Fame.
WFIL - the call-letters were a merger of two now long-defunct Philadelphia stations - came into being in 1935. Future American bandstand host Dick Clark jocked there in the '50s. But it wasn't until September 18, 1966 that WFIL became a Top 40 station. It became phenomenally successful, the most popular of the non-RKO Boss Radio stations, as "The Pop Music Explosion." Many great personalities would pass through its doors for the next decade, including the six jocks featured on this profile of WFIL in 1972 - Dr. Don Rose, Jim O'Brien, Dave Park, Dan Donovan, George Michael and Brother Lee Love (Alan Smith). WFIL evolved into an adult contemporary format by 1977, and various formats in the following years failed to reverse the declining ratings. It became a Christian outlet in 1993. But no one will ever forget the Famous 56!
Enjoy the 1972 WFIL Profile here.

(The Bill Dulmage Collection)



Rock Radio Scrapbook pays
music licensing fees to the
Society of Composers, Authors and Music Publishers of Canada (License 22-F)


The Aircheck of the Week PREVIEW!



We're previewing the Aircheck of the Week on Facebook. Every Friday, we post the audio link to the Aircheck of the Week on Facebook with the full feature to follow on Sunday as usual.
---
RETURN TO ROCK RADIO SCRAPBOOK