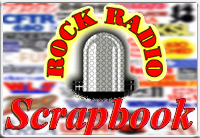 Airchecks: 1972
Subject: WKBW COMPOSITE
Station: WKBW Buffalo, New York
Date: 1972
Time: 9:24 (Upgraded 2-8-13)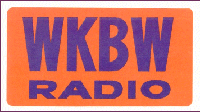 (Logo courtesy Bill Dulmage)
"KB had a magic and a charm." - Don Berns
In his narration of this 1972 Programmers Digest composite, program director Jefferson Kaye uses the term "predictable unpredictability" to describe WKBW. It's an apt description.
Personality radio seemed at a crossroads in the early '70s, with the trend toward less talk and more rock evident even then. But in 1972, 'KB was keeping personality radio alive with one of the greatest lineups in Top 40 history. And was it was both predictable and unpredictable as you'll read and hear later.
Much of 'KB's success had to do with Kaye, described by afternoon jock Don Berns as "the most innovative and creative" person he had ever worked for. Kaye let his jocks do their thing, not tying them up in a myriad of rules that restricted their freedom. The result was a station that - as Kaye put it - "break(s) all the rules. But then you think, who makes the rules?"
The following quote from Berns in Bob Paiva's The Program Director's Handbook perhaps describes WKBW best: "The station had a personality of its own, and within that personality each jock had a separate identity that fit within the overall framework of this non-formatted, highly visible radio station. Just about anything could happen on the air (and off) and normally did."
This composite, narrated by Kaye (with introduction by Tom Kennedy of WRKO Boston), looks at the 'KB jocks of 1972.
Hear it here.

(Scrapbook archives)
AUDIO ENHANCEMENT by Andy Rebscher
---
Talent: JOHNNY MITCHELL
Station: CHUM Toronto
Date: January 12, 1972
Time: 7:54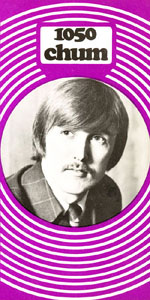 Johnny Mitchell had quite an act to follow when he took over as CHUM's midday personality in January, 1970. After all, the role had been admirably filled by CHUM legend Bob Laine since August, 1968. Before that, long-time CHUM jock John Spragge held down the midday slot, and we had also heard Duff Roman, Dick Hayes, Mike Darow, Bob McAdorey, Pete Nordheimer, Harvey Dobbs, Phil Stone, Josh King and even Al Boliska at CHUM in either late mornings or early afternoons.

Enjoy Johnny Mitchell on CHUM here.

(The Charlie Ritenburg Collection)
---
Talent: DARELL PROVOST
Station: CKGM Montreal
Date:

January 16, 1972
Time:
6:14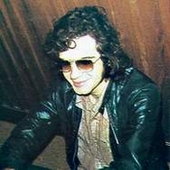 (Photo courtesy Marc Denis)
The 1970s began with a bang for Montreal Top 40 radio fans. On January 1, 1970, CKGM - led by the newly arrived Jim Sward - launched a full-time Top 40 format aimed at toppling teen market leader 1470 CFOX. Interestingly, Sward was hired away from CFOX by CKGM owner Geoff Stirling, so in effect he was asked to topple what he created. But it worked. When the ratings were released on December 11, 1970, the verdict was in: CKGM had taken over top spot in almost a total shift of audience in just 11 months. CKGM would remain the dominant Top 40 station in Montreal throughout the '70s. As for CFOX, it was gone by 1977, replaced on the dial by the all-news station CKO.
One of the CKGM jocks in the early '70s was Darell Provost. In addition to CKGM, he also jocked at CFRY Portage La Prairie, Manitoba, and in Winnipeg at CKRC and CFRW. Now long removed from his Top 40 days, he tells Rock Radio Scrapbook about his time in radio here.
Hear Darell Provost on CKGM from January 16, 1972 here.

(The Bill Dulmage Collection)
---
Subject: TOP 40 DJ REWIND
Station: Various
Date: 1970s
Time: 31:36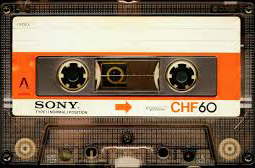 We first came across this wonderful montage of 1970s Top 40 radio stations in the mid-'80s when Dan Haber made a copy for us. Somebody was busy with a razor blade!
Too many jocks and jingles to mention, but we've identified a number of them:

- Mark Rivers (WGRQ Buffalo, New York)
- Dave Michaels (WTUE Dayton)
- Jay Stevens (KKDJ Los Angeles)
- Randy Robbins (KIMN Denver)
- Lee Bayley (KAKC Tulsa)
- Pat O'Day (KJR Seattle)
- Jack Armstrong (WKBW Buffalo, New York)
- Murray the K Promo (WABC New York)
- The Rocketman (KFMB San Diego)
- Ted Michaels (WTUE Dayton, Ohio)
- Billy Pearl (K-100 San Diego)
- Bill Sherk (WXLW Indianapolis)
- Russ O'Hara (KKDJ San Diego)
- John Landecker (WLS Chicago)
- Larry O'Brien (WCFL Chicago)
- Bouncin' Bob (WLEE Richmond, Virginia)
- Dan Ingram (WABC New York)
- Rich Robbins (KCBQ San Diego)
- Gary Mitchell (????)
- Rob Williams (Super K)
- Bob Hamilton (WIFE Indianapolis)
- Big Jim Kelly (????)
- Dale O'Brien (WCGC Atlanta)
- Larry Dixon (WAPE Jacksonville, Florida)
- Dan Donovan (WFIL Philadelphia)
- Joe Niagara (WIBG Philadelphia)
- Hi Lit (WIBG Philadelphia)
- Jerry Blavat (WCAM Camden, New Jersey)
- Wolfman Jack (KDAY Los Angeles)
- Tom Kennedy (WRKO Boston)
- Larry Lujack (WLS Chicago)
- Charlie Tuna (KCBQ San Diego)
- John Leader (WGRD Grand Rapids, Michigan)
- Larry Lujack (WLS Chicago) *again
- Bob Sirrott (WLS Chicago)
- Mort Crowley (WKNR Dearborn, Michigan)
Captain Whammo Jim Channell (WDHF Chicago)
- Jim Edwards (CKLW Windsor/Detroit)
- J. Michael Wilson (CHUM Toronto, WKNR Dearborn, Michigan)
- Bob Evans (WOR-FM New York)
- Frank Brodie (CKLW Windsor)
- Chuck Richards (WWWW Detroit)
- Tom Shannon (CKLW Windsor/Detroit)
- Robin Walker (????)
Enjoy the Top 40 DJ Rewind here.

(The Dan Haber Collection)

---
Talent: MR. VEE
Station: WGRT Chicago
Date: February 11, 1972
Time: 29:23 (unscoped)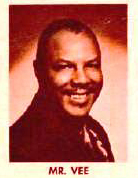 "Great Soul Radio" WGRT sprang from the ashes of WAAF, a jazz outlet that was one of the first radio stations licensed by the FCC in 1922. WAAF's alumni included Olympic legend Jesse Owens, who did an afternoon jazz show there. In 1967, the call letters were changed to WGRT with a full-time soul format. It lasted six years. Take a peak at this WGRT chart from August 23, 1971 and "feel the groove" of this truly great soul station. For more great '60s and '70s soul radio airchecks, check out Jason Stone's Stepfather of Soul blog.
Enjoy Mr. Vee here.




(The Don Shuttleworth Collection)
---
Talent: TERRY STEELE
Station: WNOR Norfolk, Virginia
Date: February 23, 1972
Time: 8:57

Terry Steele
was at
CHUM
so long, we sometimes forget he worked at other stations.
Prior to his arrival at
CHUM
in 1972, The Bear jocked at
WINX
Rockville, Maryland, then at
WNOR
Norfolk, Virginia. After leaving
CHUM
in 1987, he appeared on Toronto stations
CKFM
,
CKEY
and
CJEZ
.
This aircheck of Steele on
WNOR
is the audition tape he used to get hired at
CHUM
. According to Pat Bergin's excellent blog, the decision was reached rather quickly. For the next decade-and-a-half at
CHUM
, Steele was one of the best straight-ahead Top 40 jocks Toronto ever had. It was a sad day for the Toronto broadcast community and his many fans when Steele died August 13, 1993 after a fall in his bathtub. He was 46.
Enjoy
Terry Steele
on
WNOR
here.

(The CHUM Archives/Doug Thompson)
---
Talent: RONALD J. MOREY
Station: CKOC Hamilton, Ontario
Date: March 1, 1972
Time: 9:48 (Upgraded 10-19-08)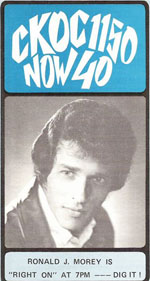 (Chart scan courtesy Mark Ogden)
One of North America's great voice talents, Ronald J. Morey was also a superb jock.
Long-time CKOC program director Nevin Grant tells us more...
"Ron was a terrific announcer at CKOC (an incredible set of "pipes"). He worked at CKOC in the early 70's ... doing the mid-day shift while voicing tons of national commercials in Toronto. Before CKOC Ron had worked for CKCK Regina (our sister station at the time) ..and for Moffatt Broadcasting at CKLG Vancouver. Ron eventually moved to Toronto as his voicing skills were in constant demand. He also did some freelance radio while in Toronto. Eventually Ron moved to the USA and was a major voice on radio and TV commercials. He purchased several radio stations and has been a top-notch success story. Ron was such a great gentleman. Several times a year he'd drop by CKOC and voice some positioning liners for us. He was the positioning voice of CKOC for a great number of years ... yes, that was Ronald J. on "From Hamilton - Ontario's Music Leader - CKOC !!!!"
Morey also jocked at CJOB Winnipeg in the '60s and freelanced at CHUM in the '70s.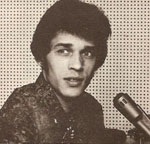 (Picture courtesy Gord Lansdell/vancouverbroadcasters.com)
Mark Ogden tells us more...
"In 1987, Morey (operating as The Morey Organization) purchased Long Island's WLIR-FM (reportedly for less than $1m, using personal savings). Ron (together with his sons) then operated 'LIR (with new call letters WDRE-FM) and an associated network of other similarly-formatted/simulcasting stations in several states (called the Underground Network) until they sold their radio assets to Hispanic broadcaster Univision in 2004.
WLIR/WDRE was famous for decades, including under Morey ownership, as the primary modern-rock station in the New York City area, and achieved national prominence in that regard."
Enjoy Ronald J. Morey on CKOC here.

(The Lino Tristan Collection)
---
Talent: DENNIS BELL
Station: CFOX Montreal
Date: April 27, 1972
Time: 1:00:08 (unscoped)
4:10 (scoped)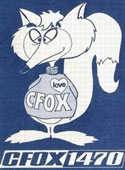 (CFOX mascot Charlie Fox/Courtesy Marc Denis)
It debuted a few days after Elvis Presley left the army, and closed down a month after he died. In between, 1470 CFOX entertained for 17 memorable years on the Montreal radio dial.
The 1470 CFOX era began with test broadcasts at 8 p.m. on March 15, 1960. The next day at 6 a.m. founder/co-owner/original morning man Gord Sinclair and Lakeshore Broadcasting officially launched 1470 CFOX as Lakeshore Family Radio. An unforgettable era in Montreal broadcasting history would follow. For the full story, click here.
CFOX signed off forever on September 15, 1977, and for a time its spot on the dial was taken by all-news CKO, which itself left the airwaves in 1989. There is silence at the 1470 dial spot in Montreal now, and the old studios at 203 Hymus Boulevard, Pointe-Claire, Quebec, are long gone. But the memories of 1470 CFOX live on...
We'll leave the last word to Marc Denis...
''I have worked on-air on many Montreal radio stations over the decades, English and French, but 1470 CFOX was not one of them. Mind you, my own broadcasting career start was just a couple of years away during the station's Golden Era of The Sixties. But I was a listener and a fan...and lived only a few blocks away. It was the little radio station in suburban West Island Pointe-Claire that could...and did. Big time. The "Fox" had inspired....and will never be forgotten."

Marc Denis, host & curator, Montréal
The 1470 CFOX Montreal Radio Archive
The 980 CKGM Super 70s Tribute Pages

Enjoy Dennis Bell on 1470 CFOX (UNSCOPED) here.

Enjoy Dennis Bell on 1470 CFOX (SCOPED) here.

(The Donald Major Collection via Marc Denis)
---
Talent: CHUCK CHRISTIAN
Station: CFTR Toronto
Date: May 1972
Time: 11:48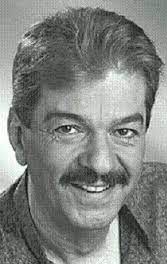 Contributor Dan Haber tells the amazing story of this aircheck.
"The story behind this one is absolutely incredible, a million to one shot that if I didn't know it happened, I'm not sure I'd believe it.

It starts back in '72. I was still in high school and was home sick the day this took place. CFTR had just turned Top 40 and was looking for a way to publicize itself. So they created Canada's First Tremendous Rip-off, with the first letters of each word spelling out "C-F-T-R."

It was the very first time they did the contest, and I happened to be sitting beside the telephone table. (Remember when they had those?) The jock came on and announced the first caller would win an all-expenses paid trip to Florida. Since the phone was right beside me, I picked up the receiver and dialed the digits.

Maybe there just weren't that many people listening at the time because the format was so new, but to my surprise and astonishment, I won, the biggest prize I've ever managed to this day. It was amazing and an incident I've never forgotten. I was only 14, so I wound up giving the trip to my parents, so they got a vacation from us - and my brothers and I got one from them! I never dreamed at the time I went to pick up the prize that I would one day work at the station, a real dream come true.

Fast forward about 15 years. I'd left 680 and was now at CITY-TV with a guy named Al MacCormack. He was a cameraman there, an incredibly nice man and very good at his job. What I didn't know was that he had worked at 'TR as an operator at the time they'd turned rock. By the time I got to the radio station, he was long gone.

For some reason, we never talked about where we worked before and neither of us knew the other had been at CFTR.

Fast forward another 20 years or so. Al, who now lives in Prince Edward Island, contacted me out of the blue via email and we had a very long conversation on the phone not long after. During the course of the conversation, I told him the story about my early TR win and the fact he was probably there at the time.

The next day, an aircheck landed in my inbox - it was from Al, and in a billion-to-one shot, he had the aircheck from that exact day that I won the prize, never realizing it until he heard the story that I was the guy who was mentioned on-air!

The odds of him having that exact moment forever frozen in time has to be in the mega millions, but there it was. I hadn't heard it in 50 years and had forgotten the jock was Chuck Christian. So that's the one I'm sending you, an incredible coincidence nearly half a century in the making."

Christian also jocked at KGBS Los Angeles, KCBQ and KLZZ San Diego, KRIZ, KOOL and KTAR Phoenix. He was also at CHUM
Toronto
,

WVBF

Boston and

WIBG

Philadelphia. Christian died July 2, 2010 of cancer.
Enjoy

Chuck Christian

on

CFTR

here.

(The Dan Haber Collection)
---
Talent: PAUL GODFREY
Station: CHAM Hamilton, Ontario
Date: May 1, 1972
Time: 1:01:06 (unscoped)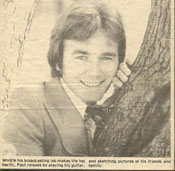 In the 1970s, long before Toronto became the "Mega-City", local mover and shaker Paul Godfrey was Metro Toronto chairman.
Coincidentally - at the same time - a deejay with the same name was also Toronto's MUSIC chairman.
While Paul Godfrey took care of the city's business at City Hall, the other Paul Godfrey was "takin' care of biz" at CFTR. Godfrey, who primarily worked midday shifts, was at 'TR during its formative period of the 1970s. His upbeat presentation was a delight, as was his sign-off "Shine on!"
Just prior to CFTR, Godfrey did middays at CHAM Hamilton. Other Ontario stops included CHEX Peterborough, CKLY Lindsay, CKWS Kingston, CFCO Chatham and CHYM Kitchener and CKJD and CHOK Sarnia (the latter as operations manager). Outside of Ontario he worked at CJCH Halifax and CFBC Saint John, New Brunswick. He also hosted CITY-TV's Boogie Dance Show and was a popular MC.
Godfrey died September 25, 2007 at the age of 61.
Rock Radio Scrapbook presents Paul Godfrey on CHAM here.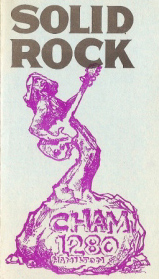 (The Bill Dulmage Collection)



Rock Radio Scrapbook pays
online streaming fees to the
Society of Composers, Authors and Music Publishers of Canada (License 22-F)

---
Talent: NEVIN GRANT (In Touch With Today)
Station: CKRC Winnipeg
Date: May 16, 1972
Time: 1:10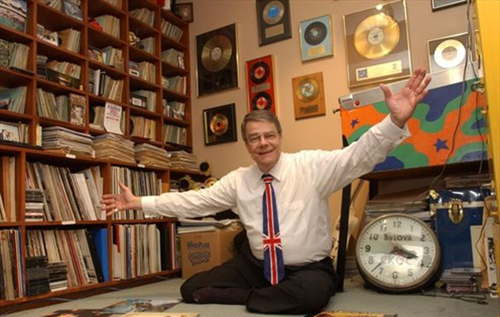 They called him "The Hitmaker."
Nevin Grant arrived at CKOC as a copywriter in 1966 and left 35 years later as one of the icons of Canadian radio. The Hamilton native had an extensive musical knowledge and put it to great use, first as creative director, music director, assistant program director then program director at CKOC beginning in 1968 - only three years removed from the radio course at Ryerson. Over the next three-and-a-half decades, he helped vault CKOC into the upper pantheon of Canadian hit parade stations. A strong supporter of Canadian and local talent, Grant served two terms as chairman of the Maple Leaf Music System to help Canadian musicians get airplay in their own country, and was a big proponent of the Canadian content regulations that were first introduced in the early '70s. He developed cutting-edge music research systems and the integrity of CKOC's chart research was second-to-none. Grant helped mentor many disc jockeys who went on to success at other radio stations and created one of CKOC's hallmarks, the "Big 500" - a much-anticipated annual countdown of the biggest hits of all time.
The pinnacle of Grant's career came in 2019, when it was announced he was going to be inducted into the Canadian Broadcast Industry Hall of Fame while also receiving the Allan Waters Lifetime Achievement Award at the 2020 Canadian Music and Broadcast Industry Awards. He never lived to see it, as the event was postponed because of COVID/19. He died May 6, 2020 at the age of 80.
For several years, Grant did a weekly syndicated program called "In Touch With Today" , which dealt with current music happenings (later the name was changed to "In Touch With Yesterday.") One of the stations to carry it was CKRC Winnipeg, and we have a clip for you as aired on the station on May 16, 1972.
Enjoy Nevin Grant with "In Touch With Today" here.

On a personal note, Nevin always had time for your curator and Rock Radio Scrapbook. In the mid-'90s - before the site even existed - yours truly would call CKOC asking for information on lineups, and he was always eager to help. We kept in touch and Nevin not once but twice gave me a tour of his CKOC Museum at his home in Cobourg. He and Heather were great hosts. Thanks Nevin, for all you did and Rest In Peace.
(The Don Shuttleworth Collection)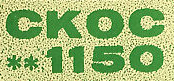 ---
Talent: BILLY GORRIE
Station: CKRC Winnipeg
Date: May 16, 1972
Time: 59:10 (unscoped)
14:03 (scoped)
Remember the famous commercial where Victor Kiam said of Remington Rand, "I liked the shaver so much, I bought the company?" Well, something like that happened to Billy Gorrie.
Gorrie, heard here doing the evening shift on 'RC, liked the station so much he bought it. Gorrie became general manager of CKRC and CKWG-FM in 1985 and a decade later he and Terry O'Rourke purchased the station and moved it to FM as Magic 99.9. Standard Radio assumed 100 per cent control of the station in 1998 and it wound up in the hands of CHUM Ltd. in 2002. As for Gorrie, he took his own life in 2011 and wrote his own obituary.

Enjoy Billy Gorrie on CKRC (UNSCOPED) here.

Enjoy Billy Gorrie on CKRC (SCOPED) here.

(The Joe Fazio Collection)
---
Subject: JOCK COMPOSITE
Station: CJRC 1150 Ottawa-Hull (Gatineau)
Date: June 3, 1972
Time: 8:00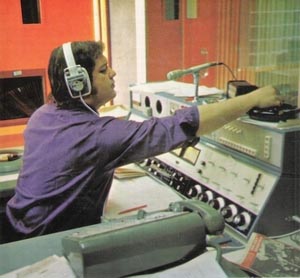 CJRC 60s-70s ace morningman Richard Proulx


Cliquez ici pour la description en français.
CJRC 1150 is the powerful voice of the French-speaking Outaouais region, launched on June 3rd, 1968 by businessmen Raymond Crépeau, Marcel Joyal, Robert Campeau and Gérard Moreau in the presence of then-Canadian Prime minister Pierre Elliott Trudeau.
The station's offices and studios are originally located on Ottawa's Sparks Street Mall in the 60s, then on Belfast Road in the Nations' Capital during the 70s, finally settling in the old city of Gatineau, Québec, in the 1980s. CJRC is part of the legendary multi-station Radio-Mutuel radio network of the day across Québec, with CJMS Montréal as the flagship station. CJRC is granted a power boost to 50,000 watts (daytime), 5,000 watts nighttime in the spring of 1972 and remains as such until the spring of 2007 when the station and the call letters are moved to the FM band as 104.7 CJRC.
In order of jock appearance on this classic composite from 1972 are zany morning man Richard Proulx followed by Jacques Lavoie, Marc-André (Théberge), Yvon Morissette, Yvon Fortin and Martial Brideau.
Enjoy French-Canadian Top 40 complete with American hits and Québécois cover versions and originals of the era, along with breezy PAMS and other assorted jingle packages à la française, here.

(Description: Marc Denis, CJRC 1970-71 (marcdenis.com

)
(The Marc Denis Collection)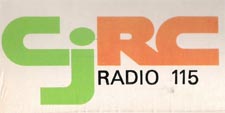 ---
Subject: THE BEGINNING OF WRVQ
Station: WRVQ Richmond, Virgina
Date: June 30, 1972
Time: 12:43 (Upgraded 2-8-13)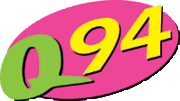 One of North America's longest-running Top 40 stations, WRVQ started playing hit music in the summer of 1972. The Richmond, Virginia, station at 94.5 on the FM dial debuted shortly after midnight on June 30, 1972, with all-night deejay Doug Riddell playing Rare Earth's I Just Want to Celebrate. Since then, the station has always programmed some variant of Top 40, and was going strong with the format well into the 2000s.
WRVQ traces its roots to August, 1948 when WRVA-FM signed on at 94.5. It simulcast full service WRVA-AM most of the time, but in the late-'60s began broadcasting an automated mono country music format in the evenings. When WRVQ debuted in 1972, it was the first FM station in Richmond to broadcast 24 hours a day, seven days a week.
The original WRVQ lineup included Bob McNeill in mornings, Jim Edwards in mid-mornings and program director Bill Garcia in afternoon drive. Lee Grant did evenings and Chuck Woodson was the late-night jock. Doug Riddell, who launches WRVQ on this aircheck, did the all-night show.
Enjoy the beginning of WRVQ here.

(The Mike Rivers Collection)
AUDIO ENHANCEMENT by Andy Rebscher
---
Talent: ED WILLIAMS
Station: WCBS-FM New York
Date: July 10, 1972
Time: 8:59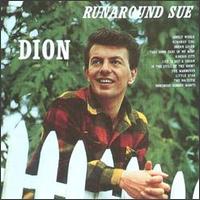 Runaround Sue was WCBS-FM's first oldie
Oldies was a relatively new - and untested - format when WCBS-FM began its oldies era in 1972.
In those days, it was more commonplace for Top 40 stations to play hit music during the week - with a smattering of oldies - and then increase the gold rotation on weekends. There were specialty oldies show in those days of course, but for a station to devote its entire schedule 24/7 to oldies was rare at the time.
That began to change on July 7, 1972 when WCBS-FM began a full-time oldies format. Johnny Michaels kicked off the format when he signed the station on at 6 a.m. that day with Dion's Runaround Sue. Don K. Reed had signed off the station earlier that morning at 1 a.m. with When the Music's Over by The Doors (in between formats they were silent for five hours, believe it or not!).
The original lineup was Johnny Michaels 6-10 a.m., Ed Williams 10 a.m.-2 p.m., Bobby Wayne 2-6 p.m., Bill Brown 6-10 p.m., Don K. Reed 10 p.m.-2 a.m. and John Vidavar 2-6 a.m.
The switch proved to be an astute one: WCBS-FM played oldies for 33 years and it consistently was one of New York's highest-rated and top-billing stations.
This aircheck from WCBS-FM's fourth day of oldies features Ed Williams spinning the hits and Bill Gilliam with the news.
Hear Ed Williams here.

(Scrapbook archives)
---


Where were you in '72?
The same question would soon be asked about 1962 in connection with the 1973 George Lucas film American Graffiti, but we're taking it a decade later, and focusing on the summer.
July, 1972. Details of the Watergate break-in were just beginning to emerge, but it would be a while before the full extent of President Nixon's involvement in what White House Press Secretary Ron Ziegler called a "third-rate burglary" would be known. Ultimately, Nixon would resign in disgrace in August, 1974 but not before winning the 1972 election over his newly-minted but overmatched Democratic challenger, George McGovern.
Controversy was brewing over Bobby Hull's exclusion from Team Canada, as it prepared to face the Soviet Union in the Summit Series (or as it is known in French La Série du Siècle - The Series of the Century). Despite strong public support in favour of his participation, Hull would not play, but Canada would win the series by the narrowest of margins in September.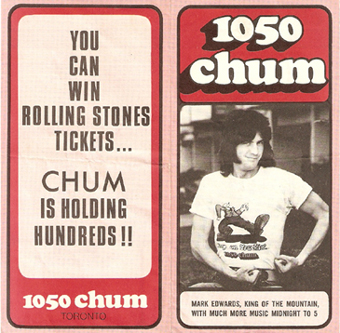 Pierre Trudeau was Canada's prime minister; he would win the barest of minorities in a federal election that year but ultimately serve for some 16 years as Canada's leader. One political dynasty - that of Joey Smallwood in Newfoundland - ended earlier in 1972 and another - W.A.C. Bennett's 20-year reign as B.C. premier - would end later in the year. William Dennison was in his final months of a six-year run as Toronto mayor.
Locally, Godspell was beginning a smash run at the Royal Alexandria Theatre. The nuclear plant in nearby Pickering had recently opened. Toronto theatres were showing movies like The Godfather (in Technicolor and listed as "Adult Entertainment"), Clockwork Orange (now at "regular prices"), Dirty Harry, The French Connection and Conquest of the Planet of the Apes. You could shop at now departed retailers like Shoppers Bazaar, Mr. Broadloom, Collegiate Sports and Woolco. You could still Ramble into Rumble to buy a car and - after safely parking it and putting away the keys - enjoy a Calgary Export. Sam the Record Man was advertising for franchise dealers and promising "exceptional potential."
Want a house? Homes in Bramalea were going for $26,500 "only a few left" and there was an ad for six-room house at Eglinton and Mount Pleasant in Toronto for $33,900 "with private drive." How about some air conditioning for your brand-new '72 Pinto, Maverick or Torino? Elgin on Bay was offering that for $199. And for $89.95 you could buy a "radio cassette" - complete with AM-FM radio and a microphone - at Kelly's Stereo Mart.
In July, 1972, the rock world was buzzing about the Rolling Stones tour. It stopped in 31 cities including three in Canada - Vancouver (June 3), Toronto (July 15) and Montreal (July 17). The Stones did two Toronto shows - at 5 p.m. and 9:30 p.m. - and a ticket could be had for just $4.95. Or - as mentioned in the Toronto Star - you could get one from a scalper for $40 to $65.
The Toronto Maple Leafs' Stanley Cup drought reached five years - their longest in over a decade - but for Leaf fans the misery was just beginning. The Munich Olympics - which would be marred by the murder of 11 members of the Israeli Olympic team - were a couple of months away. The Montreal Expos were in the middle of a season that would see them finish fifth in the National League East while the Oakland A's won their first of three consecutive World Series.
On television, the top-rated U.S. shows according to Nielson were All in the Family, The Flip Wilson Show, Marcus Welby, M.D. and Gunsmoke. Canada A.M. debuted on CTV in 1972 - the original co-hosts were Carole Taylor and Percy Saltzman - and Toronto would get a new station - CITY-TV (Channel 79) - in the fall.
CHUM was flying high in July of 1972, thanks to an all-star jock lineup. There was Jay Nelson with Dick Smyth news (5-9 a.m.), John Rode (9-11 a.m.), Roger Ashby (11 a.m.-3 p.m.) and Duke Roberts (3-6 p.m.). Also behind the CHUM mic were Terry Steele (6-9 p.m.), Scott Carpenter (9 p.m.-midnight) and Mark Edwards - a.k.a. Bob Magee - (midnight-5 a.m.). As for the tunes, here's a look at the CHUM Chart from July 15, 1972.
Thanks to Bob Seed (who originally recorded them) and Don Shuttleworth (who sent them to us) we have a nice collection of CHUM airchecks from July, 1972.
Hear Scott Carpenter on CHUM from July 12, 1972, Part 1 here. (30:57)

Hear Scott Carpenter on CHUM from July 12, 1972, Part 2 here. (31:18)

Hear Jay Nelson on CHUM from July 14, 1972 here. (31:35)



Hear John Rode on CHUM from July 14, 1972 here. (31:39)

Hear Roger Ashby on CHUM from July 16, 1972 here. (21:12)

Hear Duke Roberts on CHUM from July 16, 1972 here. (21:50)

(The Bob Seed Collection)
* These airchecks were sent to Rock Radio Scrapbook by Don Shuttleworth
---
Subject: WFIL Profile
Station: WFIL Philadelphia
Date: 1972
Time: 13:41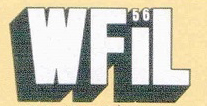 They called it Famous 56. And it had way more than its Fifteen Minutes of Fame.
WFIL - the call-letters were a merger of two now long-defunct Philadelphia stations - came into being in 1935. Future American bandstand host Dick Clark jocked there in the '50s. But it wasn't until September 18, 1966 that WFIL became a Top 40 station. It became phenomenally successful, the most popular of the non-RKO Boss Radio stations, as "The Pop Music Explosion." Many great personalities would pass through its doors for the next decade, including the six jocks featured on this profile of WFIL in 1972 - Dr. Don Rose, Jim O'Brien, Dave Park, Dan Donovan, George Michael and Brother Lee Love (Alan Smith). WFIL evolved into an adult contemporary format by 1977, and various formats in the following years failed to reverse the declining ratings. It became a Christian outlet in 1993. But no one will ever forget the Famous 56!
Enjoy the 1972 WFIL Profile here.

(The Bill Dulmage Collection)
---
Talent: DICK BIONDI
Station: WBZ Boston
Date: July 17, 1972
Time: 30:17 (unscoped)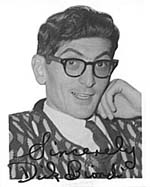 It was a gathering of the greats never seen before or since.
In July, 1972 - and again in July, 1973 - WBZ invited some of Top 40 radio's greatest talents to appear in the "Grease Weekend." Dick Clark, Dick Biondi, Wolfman Jack, Ed Heider, Dave Maynard, Larry Justice, Rockin' Joe Smith, J.J. Jeffrey, B. Mitchel Reed, Arnie Ginsberg, Murray the K and Robert W. Morgan were among those who appeared in one or both of these programs.
Dick Biondi was heard in both the 1972 and 1973 editions. At the time, Biondi had been on the air for over two decades, having begun at WCBA Corning, New York, in 1951. Who would have guessed that he was just getting started! He would celebrate his 60th anniversary in radio in 2011, still going strong as a night-time host at Chicago's WLS-FM.
Enjoy Dick Biondi on the WBZ "Grease Weekend" from 1972 here.

(The Don Shuttleworth Collection)



Rock Radio Scrapbook pays
online streaming fees to the
Society of Composers, Authors and Music Publishers of Canada (License 22-F)

---
Subject: CFTR CONTEST PROMOS
Station: CFTR Toronto
Date: 1972-73
Time: 11:54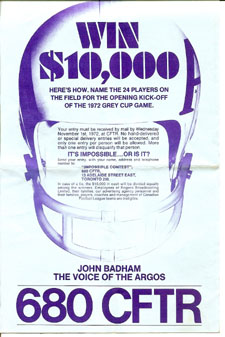 (Click for larger view)
Description by Dan Haber
There are a plethora of airchecks on this site deservedly highlighting the talent that made Top 40 such a great format. But you can't forget the amazing contests and promos that contributed to those stations' overall sound.
When CFTR officially went rock and roll in 1972, they started with Canada's First Tremendous Ripoff (which happened to be their call letters when shortened to initials). But it was the syndicated Last Contest, which originated out of KCBQ in San Diego, which really garnered attention. The prizes were amazing, worth thousands and thousands of dollars, with the advantage that they almost never gave anything away.
In the beginning, they used to call people live on air, giving out their home addresses in the process. That would never happen today but the live element caused them a lot of grief back then. It's hilarious how skilfully the great Steve Young (a.k.a. Keith Elshaw) handles two embarrassing situations without missing a beat. And in an unusual moment, somebody actually wins a huge prize from one of these random calls.
Enjoy the CFTR contest promos here.




(The Dan Haber Collection)
---
Talent: JACQUES SALVAIL
Station: 1280 CJMS Montréal
Date: August 7, 1972
Time: 13:00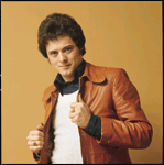 (Description by Marc Denis)
Back in 1972, Jacques Salvail (pronounced 'Salv-EYE') is one of the most high-profile radio and TV personalities in French Canada. Salvail is the singer/host of Saturday night's #1 French-language teen/bandstand television program in Quebec, Jeunesse, a show he inherited a year earlier from the departed pioneer originator, singer/host Pierre Lalonde.
Jacques Salvail thus enjoys a string of French-language hit records during this period, all the while jocking early evenings on Radio-Mutuel's flagship station, 1280 CJMS Montréal, for the better part of the early '70s playing the latest French and English language hits. His radio specials or countdowns are often broadcast on the complete Radio-Mutuel radio network of the time (CJRP Québec City, CJRS Sherbrooke, CJTR Trois-Rivieres, CJRC Ottawa-Hull). If any broadcast group ever successfully captured and translated the WABC New York "booming reverb sound" into a language other than English, it was Radio-Mutuel in Québec.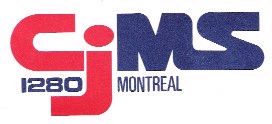 Other 1280 CJMS Montréal on-air notables of this classic era: Serge Belair, Michel Jasmin, Huguette Proulx, Paul Vincent (later to become singer Roch Voisine's manager) and Emile Genest ('60s star of many animal-themed Disney classics such as Nikki, Wild Dog of the North (1961), Big Red (1962). The Incredible Journey (1963), among other credits.
Following his "vedette" radio and television days, Jacques Salvail continued as a singer and host of the occasional Jeunesse retro rock summer tour across Québec and francophone Ontario. He has garnered some more favourable reviews as an actor in summer theatre over the years at venues in the Laurentians and Eastern Townships of Québec. Jacques can also be seen from time to time on popular French-language soaps.

Enjoy Jacques Salvail on 1280 CJMS in 1972 here.

Cliquez ici pour la description en francais.
(The Pierre Tremblay Collection)
---
Talent: DICK BIONDI
Station: WSAI Cincinnati
Date: August 16, 1972 (first show)
Time: 43:48 (unscoped)
15:13 (scoped)

Dick Biondi is best known as a Chicago jock, but he had plenty of gigs in other markets.
In between a 12-year run at the Windy City's WLS and WCFL (1960-72), and a decade at WNMB Myrtle Beach (1973-1985), Biondi squeezed in a short gig at Cincinnati's WSAI. On this aircheck, Biondi says he's part of the "Great Audition" and mentions some of the other jocks vying for a gig at WSAI (hard to imagine that happening today).
Biondi got the gig and did morning drive at the Cincinnati station for about a year before heading to Myrtle Beach, a perfect spot for Biondi who loved to golf. He returned to Chicago radio at WBBM-FM in 1982. He later moved to WLS-FM where he was sidelined with a leg ailment in 2017 at age 84, after 67 years in radio and some 28 stations. WLS-FM officially cut ties with Biondi in May 2018.
Enjoy Dick Biondi (UNSCOPED) here.

Enjoy Dick Biondi (SCOPED) here.

(The Don Shuttleworth Collection)
---
Talent: DON BERNS & JACK ARMSTRONG
Station: WKBW Buffalo, New York
Date: October 2, 1972
Time: 3:44
"Radio is full of surprises. Stay tuned."
- Rick Sklar's last line in "Rockin' America"

Live Top 40 radio in the '50s, '60s and '70s WAS always full of surprises. You never knew what to expect.
Flashback to a Saturday morning in 1972. Don Berns is finishing his show, and Jackson Armstrong is supposed to go on next, but he's late. Berns decides to have fun with it and Armstrong follows suit.
Listen to what happened here.

You'll notice a couple of "Pop-Tops" on this aircheck - jingles sung over the intro to the song that were made to sound like they were part of the song. They were quite innovative. You can hear more of them here.
Also check out another great 'KB feature on this aircheck - the Classic Countdown.
(The Craig M. Smith Collection)
---
Talent: DICK SHANNON
Station: WCFL Chicago
Date: October 18, 1972
Time: Pt. 1 - 46:36 (unscoped)
Pt. 1 - 9:31 (scoped)
Pt. 2 - 40:54 (unscoped)
Pt. 2 - 8:24 (scoped)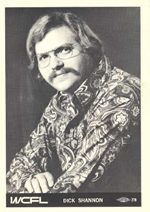 Dick Shannon had just started at WCFL when this aircheck was made. He debuted at 'CFL in the summer of 1972 and stayed until the station's final day as a Top 40 station on March 14, 1976. Most of Shannon's time at WCFL was spent in the 2-6 a.m. shift, however he was moved to 10 p.m.-2 a.m. not long before the station's demise.
After WCFL, Shannon moved to afternoons on WQXI Atlanta.
Enjoy Dick Shannon (Part 1, UNSCOPED) here.



Enjoy Dick Shannon (Part 1, SCOPED) here.

Enjoy Dick Shannon (Part 2, UNSCOPED) here.

Enjoy Dick Shannon (Part 2, SCOPED) here.

(The Don Shuttleworth Collection)
---
Talent: BILL WADE
Station: KHJ Los Angeles
Date: October 21, 1972
Time: 9:34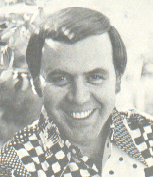 Some voices are just made for radio. Bill Wade's is one of them.
Wade's pleasant, dulcet tones filled the California airwaves for years, at stations like KDEO and KGB San Diego, KBRT Los Angeles and KFRC San Francisco. Notably, he was also at the legendary KHJ Los Angeles in 1963 and 1968-74.
Hear Bill Wade on KHJ here.

(The Tom Howard Collection)
---
Talent: MIKE RIVERS
Station: KGW Portland, Oregon
Date: October 27, 1972
Time: 44:22 (unscoped)
19:15 (scoped)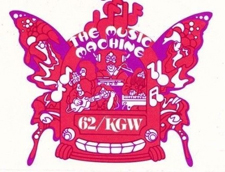 Mike Rivers spent most his radio career in the west, with stops in the major markets of Portland, Oregon (at KGW, twice), Seattle (KING) and San Francisco (KYA-KSFO).
He began his career in 1968 at KYES Roseburg, Oregon (as John Cooper), and later jocked at KUDI Great Falls, Montana (as The Duke), and at KQWB Fargo, North Dakota (as Dave Shannon). Rivers - whose real name was Alan Mason - was a VP at Paxson Communications in West Palm Beach, Florida from 1994 to 2001. In 2004, he took the position as director of research at EMF Broadcasting in Rocklin, California.
This aircheck begins with a newscast by Dan Eylers, with the Vietnam War dominating the headlines.
Enjoy Mike Rivers on KGW from October 27, 1972 (UNSCOPED) here.

Enjoy Mike Rivers on KGW from October 27, 1972 (SCOPED) here.


(The Don Shuttleworth Collection)
---
Talent: TERRY STEVENS
Station: WIXY Cleveland
Date: November 28, 1972
Time: 1:07:49 (unscoped)
23:48 (scoped)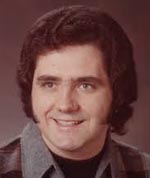 From the Great Plains, to the south shore of Lake Erie to the City of Big Shoulders, Terry Stevens saw a lot of the U.S. mid-west.
Stevens got his radio start as Jefferson Kaye at KKLS in Rapid City, South Dakota, in 1970. Later that year, he became Jerry Thomas at KFMX Omaha, Nebraska. In 1971, it was on to Cleveland, and an four-year stay at the legendary WIXY 1260 as Terry Stevens. He moved to cross-town rival WHK in 1975 then popped up in Chicago in 1979 at WMAQ. From there he went toWKQX Chicago from 1987 to 1989, then left to concentrate on his voice-over career.
Enjoy Terry Stevens on WIXY (UNSCOPED) here.

Enjoy Terry Stevens on WIXY (SCOPED) here.


(The Joe Fazio Collection)
---
Talent: JIM BAUER
Station: CHUM-FM Toronto
Date: Fall 1972
Time: 4:15

(Photo courtesy Jim Bauer)
A veteran of all three of Toronto's album rock stations, Jim Bauer has an impressive radio resume dating back to the year of the Summer of Love.
Bauer got his radio start at WKNX in his hometown of Saginaw, Michigan, in 1967. He was there until 1970, when he moved to WHVY Springfield, Massachusetts. From there it was on to Detroit progressive rocker WRIF in 1971, and then to CHUM-FM in 1972.
Bauer spent six years at CHUM-FM, much of it back-to-back schedule-wise with David Marsden. Bauer left CHUM-FM in 1978, landing the next year at its newly-launched Toronto album rock rival Q-107 (CILQ). In 1980, Bauer began a six-year stay in yet another Toronto album rock station, CFNY.
Bauer returned to Detroit radio in 1990 at WDET-FM, and spent nearly two decades at the Detroit public radio station before leaving in 2007.
Enjoy Jim Bauer on CHUM-FM here.

(The Rob Phillips Collection)
---
Talent: JACK ANTHONY
Station: CKLW Windsor, Ontario
Date: December, 1972
Time: 13:01
The Drake format came to KHJ Los Angeles in 1965 and Top 40 radio would never be the same again.
The easy-going, personal approach that characterized Top 40 radio up to that point was ending. It was replaced by a no-nonsense, 'tight and bright' sound that was clean and streamlined. Everything was tightly formatted - songs, commercials, jingles and of course the deejays. Personality was out, liner notes were in. Deejays were told not only what to say, but how to say it (quickly) and when. Many top deejays were able to establish a personality within the confines of the tight format, but it wasn't easy. The beginning of the Drake era was to rock radio what the arrival of the Beatles was to rock music. It was a watershed moment.
It was also successful, very much so. The format Georgia-born Bill Drake established at KHJ took that previously middle-of-the road station to the top of the ratings. So it was not surprising that RKO General, which also owned CKLW, hired Drake to turn that station around in 1967.
The Drake format started at 'CK in 1967 and the Detroit-Windsor rocker never looked back. With its hard-driving approach to both music and news programming, the station quickly shot to the top of the ratings. It became one of the most popular and influential stations in the history of Top 40 radio.
The entire CKLW story cannot be told here. I would, however, recommend David Carson's excellent book on Detroit radio, "Rockin' Down the Dial." This detailed and well-written book covers the entire history of Detroit rock radio and can be purchased through Momentum Books of Troy, Michigan
Rock Radio Scrapbook presents Jack Anthony at CKLW in 1972 here.

(Scrapbook archives)
For more CKLW airchecks, visit The CKLW Years
---
Subject: CFTR "RIP-OFF" CONTEST
Station: CFTR Toronto
Date: 1972
Time: 2:01

Sometimes what seems like a good idea on paper, just isn't that when it's put on the air. Case in point: CFTR's "Rip-Off" contest in 1972, one of that station's early promotions as a rock outlet. The idea was that the station would announce the hour's "rip-off" prize, then call listeners at random. If they knew it, they would win. The problem was, the contest was carried live on the air - no delay, no pre-taping. So you can imagine the problems that might have cropped up and, in fact, did.
To hear this aircheck, click here.

(The Dan Haber Collection)
---