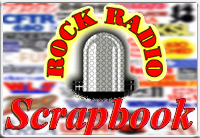 AIRCHECK OF THE WEEK
Edition #1239
Week of April 2, 2023


Talent: BOBBY STEELE
Station: CHLO London, Ont.
Date: April 17, 1971
Time: 20:50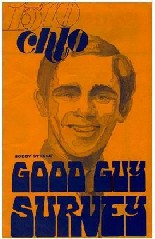 It's a Saturday night and CHLO "Good Guy" Bobby Steele is playing the hits from the "Music Line."
Yes kids, there was a time you could call a radio station, the DJ on duty would answer the phone and play your request.
Steele had lots of experience playing hits and taking requests at CHLO. He started at the St. Thomas station as a teenager in 1968, leaving three years later for CKOC Hamilton. After stops at CKSL and CFPL London
'and CFRA Ottawa, Steele went into teaching in the early '80s.
Enjoy Bobby Steele at CHLO here.

(The Bill Dulmage Collection)

More 1971 airchecks here!


The Aircheck of the Week PREVIEW!



We're previewing the Aircheck of the Week on Facebook. Every Friday, we post the audio link to the Aircheck of the Week on Facebook with the full feature to follow on Sunday as usual.
---