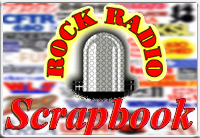 AIRCHECK OF THE WEEK
Edition #1192
Week of April 24, 2022


Talent: FRANK TERRY
Station: KHJ Los Angeles
Date: April 28, 1968
Time: 25:46 (unscoped)
4:35 (scoped)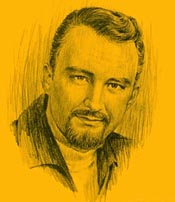 The ID said "Ladies and Gentlemen, The Beat Goes On," but Frank Terry had no trouble keeping the beat.
Terry, an original Boss Jock at the Drake-formatted station, was a drummer before his KHJ days (he once drummed for 87 hours non-stop as part of a radio promotion). The native of Rapid City, South Dakota, also jocked on California stations KMEN San Bernardino and KMAK Fresno before arriving at KHJ in 1965 for a three-year stay.
Terry moved to KFI Los Angeles in 1969 before beginning a long career in San Francisco radio, that included stops at KFRC, KSFX-FM, KNEW and KSAN. The man born Terrance Francis Crilly later moved to KFGY Santa Rosa, California, where he jocked from 1998-99.

Terry died June 20, 2007 of cancer, just a couple of weeks shy of his 69th birthday.
Enjoy Frank Terry on KHJ (UNSCOPED) here.

Enjoy Frank Terry on KHJ (SCOPED) here.




(The Joe Fazio Collection)

The Aircheck of the Week PREVIEW!



We're previewing the Aircheck of the Week on Facebook. Every Friday, we post the audio link to the Aircheck of the Week on Facebook with the full feature to follow on Sunday as usual.
---