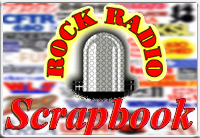 AIRCHECK OF THE WEEK
Edition #1208
Week of August 14, 2022


Talent: MIKE MARSHALL
Station: CFTR Toronto
Date: August 9, 1974
Time: 1:01:00 (Pt. 2 unscoped)
17:18 (Pt. 2, scoped)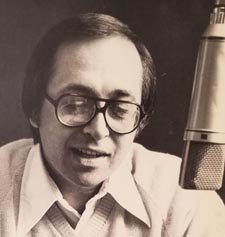 For half the '70s Toronto was under Marshall law. And nobody minded a bit.
Mike Marshall started the decade as Frank Brodie at CKLW, Windsor-Detroit's 50,000-watt powerhouse. He was doing late mornings-early afternoons when the '70s started, but then moved to morning drive in 1971. But the following year the smooth-sounding Marshall went to CFTR, which had just gone to a rock format.
Marshall stayed at 'TR until 1977, moved to CHML Hamilton for a couple of years, then returned to CFTR in 1979 and later that year, Toronto's CKFH. Marshall would go on to jock duties at CHFI-FM in Toronto and CIWV (The Wave) in Hamilton before retiring in the 2000s.
Marshall started in radio in 1958 at CHOW Welland, before moving to CKKW KItchener in early 1960. He moved to Edmonton in 1963 for stints at CHED and then CJCA the following year. A return to CHED followed in 1964 before he moved to CKLW in the latter part of the decade.
If the date on this aircheck sounds familiar, it's for good reason. August 9, 1974 was the day Richard Nixon left the U.S. presidency and Gerald Ford was sworn in as the 38th president.
Enjoy Mike Marshall on CFTR (Pt. 2, UNSCOPED) here.

Enjoy Mike Marshall on CFTR Pt. 2, SCOPED) here.

Thanks to John McGrath for digitizing this aircheck!

(The Mike Marshall Collection)
More 1974 airchecks here!

The Aircheck of the Week PREVIEW!



We're previewing the Aircheck of the Week on Facebook. Every Friday, we post the audio link to the Aircheck of the Week on Facebook with the full feature to follow on Sunday as usual.
---