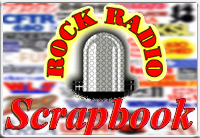 AIRCHECK OF THE WEEK
Edition #1259
Week of August 27, 2023


Talent: RED ROBINSON
Station: CISL Vancouver
Date: August 26, 1994
Time: 47:57 (Pt. 2, unscoped)
22:10 (Pt. 2, scoped)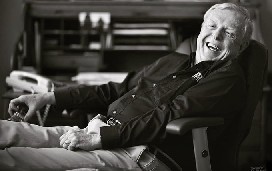 Many people are either retired as they approach 60 or thinking about it.


Red Robinson was starting another gig.
The seemingly ageless DJ began doing the morning show at CISL on August 26, 1993, just a few months after his 56th birthday. He would continue there until 2000 but was far from done with radio. After a stint at CFUN-FM, Robinson returned to CISL in 2011 before retiring six years later.

Robinson began his radio career at CJOR in November 1954 while still in high school. He is credited as being the first Canadian DJ to play rock & roll on a regular basis. Later radio stops included CKWX and CFUN (AM & FM) in Vancouver, and KGW Portland, Oregon.
Robinson interviewed many of the big stars of rock & roll, including Elvis, Buddy Holly and the Beatles. His many awards include the Order of British Columbia and induction into the Canadian Radio Hall of Fame.
But he was more than a jock. Al Murdoch, who also started in radio as a teenager, says Robinson was one of thenicest
people he ever met. "I learned so much about him not only the business but just about life. Being a nice human being," Murdoch said.

Robinson died April 1, 2023 after a brief illness. He was 86.
Enjoy Red Robinson on CISL (Pt. 2, UNSCOPED) here.

Enjoy Red Robinson on CISL (Pt. 2, SCOPED) here.

(The Don Shuttleworth Collection)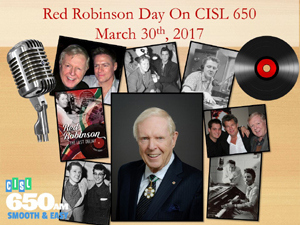 The Aircheck of the Week PREVIEW!



We're previewing the Aircheck of the Week on Facebook. Every Friday, we post the audio link to the Aircheck of the Week on Facebook with the full feature to follow on Sunday as usual.
---