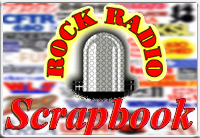 AIRCHECK OF THE WEEK
Edition #1207
Week of August 7, 2022


Talent: JAY REYNOLDS
Station: WIFE Indianapolis
Date: August 8, 1968
Time: 30:21 (unscoped)
16:27 (scoped)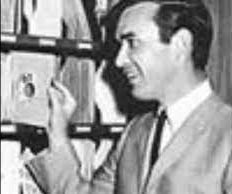 Jay Reynolds is remembered as WABC's longest-serving all-night jock. But he also worked at a number of other notable stations.
Prior to WABC, the native of Mount Vernon, Illinois, did afternoon drive at WIFE Indianapolis, having come over from WDGY Minneapolis in 1965.
Other major stations on his resume include WNDE Indianapolis, WMAK Nashville, and KOAI Des Moines. He also jocked at several smaller stations in his home state.
Reynolds succeeded Les Marshak on WABC's all-night show on February 23, 1970. Six years later - on February 26, 1976 - he did his final WABC show and was replaced by Bob Cruz.
Jay Reynolds died in March 1996. He was 61.
Enjoy Jay Reynolds on WIFE (UNSCOPED) here.

Enjoy Jay Reynolds on WIFE (SCOPED) here.


(The Bill Dulmage Collection)
More 1968 airchecks here!

The Aircheck of the Week PREVIEW!



We're previewing the Aircheck of the Week on Facebook. Every Friday, we post the audio link to the Aircheck of the Week on Facebook with the full feature to follow on Sunday as usual.
---