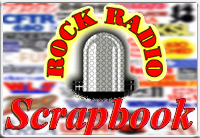 "AIRCHECK OF THE WEEK
Edition #1124
Week of December 27, 2020


Talent: LEE MURRAY
Station: CKGM Montréal
Date: December 28, 1971
Time: 30:23 (unscoped)
4:04 (scoped)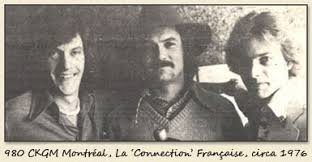 The climb to number-one was short and sweet for CKGM in the early 1970s.
CKGM signed on December 7, 1959 and was a hit music station in the 1960s. But things really took off for the Montréal station after it revamped its format January 1, 1970. By December of that year CKGM had overtaken rival 1470-CFOX to become the number-one rocker in Montréal. It would hold that position until December 1979, when it was overtaken by sister station CHOM-FM.
Lee Murray - whose birth name was Murray Cruchley - jocked at CKGM from 1971 to 1973. He moved to CFUN Vancouver circa 1974.
Enjoy Lee Murray (UNSCOPED) here.

Enjoy Lee Murray (SCOPED) here.

(The Bill Dulmage Collection)



The Aircheck of the Week PREVIEW!



We're previewing the Aircheck of the Week on Facebook. Every Friday, we post the audio link to the Aircheck of the Week on Facebook with the full feature to follow on Sunday as usual.
---