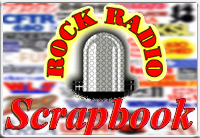 AIRCHECK OF THE WEEK

* EXTRA *


Talent: MARK DRISCOLL
Station: WPOP Hartford
Date: August 9, 1969
Time: 7:54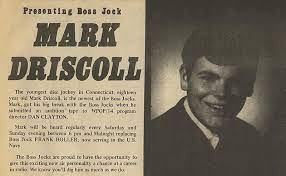 Jock, programmer, voice-over artist, Mark Driscoll did it all in a career of more than a half-century.
Driscoll got his big city radio start in 1969, as a jock at KUDL Kansas City. From there, he moved to WPOP Hartford then took a big leap to the Big Apple in 1970 at WOR-FM. From there, he had stints at WBBF Rochester, New York, WAPE Jacksonville, WWDJ Hackensack, New Jersey, WKTQ (13-Q) Pittsburgh, KSTP St. Paul, Minnesota and WNOE-FM New Orleans.
The man they called "The Voice" branched out into programming in the '70s, working for such biggies as Kiss 108 Boston, WPLJ New York, Y100 Miami, WKQI Detroit and KIIS-FM Los Angeles. Along the way, he became one of the most sought-after voice-over artists in the industry.
Driscoll died August 22, 2022 in West Palm Beach, Florida.
Enjoy Mark Driscoll on WPOP here.

(The Joe Fazio Collection)

The Aircheck of the Week PREVIEW!



We're previewing the Aircheck of the Week on Facebook. Every Friday, we post the audio link to the Aircheck of the Week on Facebook with the full feature to follow on Sunday as usual.
---