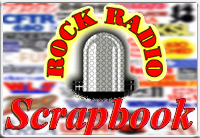 AIRCHECK OF THE WEEK
Edition #1231
Week of February 5, 2023


Talent: JAY DOUGLAS
Station: CFCO Chatham, Ont.
Date: January, 1967
Time: 17:05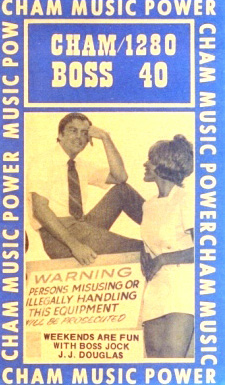 Roy Geldart writes about his friend, fellow broadcaster Jay Douglas...
"Jefferson Jay Douglas, (real name Jim Ernst) grew up in Mahone Bay, Nova Scotia where one of his hobbies was Broadcast Band DXing, which led to his desire in becoming a radio announcer. He pursued that interest in his late teens at nearby CKBW, Bridgewater, and CJCH Radio and TV in Halifax, NS; eventually moving on to business endeavours as well as radio and TV work in other markets. J.J. Douglas was later on CFCO Chatham, ON; and CHAM Hamilton.
During his broadcasting career, he was also a TV News Anchor in Honolulu, and a jock at beautiful music station, 2CH in Sydney, Australia.
In later years, he was in business in Austin, TX, where he died on December 8, 2022 at age 80."
Enjoy Jay Douglas at CFCO here.


(The Roy Geldart Collection)

The Aircheck of the Week PREVIEW!



We're previewing the Aircheck of the Week on Facebook. Every Friday, we post the audio link to the Aircheck of the Week on Facebook with the full feature to follow on Sunday as usual.
---