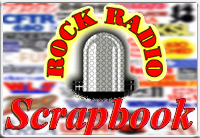 AIRCHECK OF THE WEEK
Edition #1204
Week of July 17, 2022


Talent: DICK HEATHERTON
Station: WPOP Hartford
Date: July 16, 1969
Time: 50:37 (unscoped)
20:21 (scoped)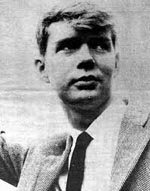 Dick Heatherton was born to be an entertainer.
Son of big band leader Ray Heatherton, and brother of singer/actress Joey Heatherton, "Happy Dick" was only 23 when he arrived at WPOP. He had previously done gigs at WBIC and WGLI on Long Island. His initiation at WPOP included two weeks co-hosting the morning show with Woody Roberts. That was followed by a 40-hour, seven-minute on-air marathon during which the other WPOP Good Guys were supposedly kidnapped.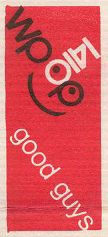 Heatherton had a number of TV credits, including announcing duties on the $10,000 Pyramid (1973), The New Tic Tac Dough (1978). He spent 14 years on ABC-TV's General Hospital (1963-77) and produced and created the syndicated TV show New Day Dawning and the Bravo show An Evening With... Jazz series. His long radio resume includes KLIF Dallas, WCBS-FM New York, KLRS Santa Cruz, and Los Angeles stations KFI, KMPC, KJOI, KOCM, KCBS, KACD, KXEZ and KPAS. Also:
WEZO/WBBF
Rochester, New York, Unistar Radio Network and Westwood One.
Heatherton is also an author and motivational speaker, and has served as VP, General Manager, Regional Manager, Program Director and Marketing Director at CBS, Westwood One, Salem Communications and Entercom.
Enjoy Dick Heatherton on WPOP (UNSCOPED) here.

Enjoy Dick Heatherton on WPOP (SCOPED) here.


(The Joe Fazio Collection)

The Aircheck of the Week PREVIEW!



We're previewing the Aircheck of the Week on Facebook. Every Friday, we post the audio link to the Aircheck of the Week on Facebook with the full feature to follow on Sunday as usual.
---