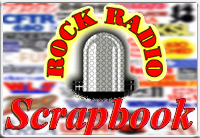 AIRCHECK OF THE WEEK
Edition #1202
Week of July 3, 2022


Talent: JOHNNY DONOVAN
Station: WABC New York
Date: July 13, 1974
Time: 35:06 (unscoped)
12:25 (scoped)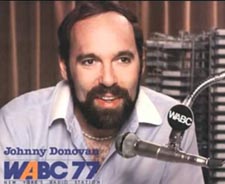 WABC legend Johnny Donovan almost wound up at CHUM.
Donovan told
Rock Radio Scrapbook
he was hired by CHUM in the early '70s, but decided to stay at WABC.
The native of Poughkeepsie, New York, spent 43 years at WABC beginning in 1972. He spent his first 10 years there as a jock, then became a staff announcer and Production Director when
WABC switched to talk in 1982. As Production Director, he created hundreds of radio specials and contributed his voice to thousand of commercials.

Donovan was a radio enthusiast as youngster, with an amateur radio station (K2KOQ) in his basement. His first gig as a DJ was at WHVW in Hyde Park, a station he helped build in 1963. After that, he found work at WBAZ (Kingston), WENE (Binghamton) and WMID Atlantic City, New Jersey. In 1968, Donovan hit the Big Apple as the overnight jock on WOR-FM. Four years later, Donovan began a four-decade stay at WABC that ended with his retirement in 2015.
Enjoy Johnny Donovan at WABC (UNSCOPED) here.

Enjoy Johnny Donovan at WABC (SCOPED) here.


(The Bill Dulmage Collection)

The Aircheck of the Week PREVIEW!



We're previewing the Aircheck of the Week on Facebook. Every Friday, we post the audio link to the Aircheck of the Week on Facebook with the full feature to follow on Sunday as usual.
---