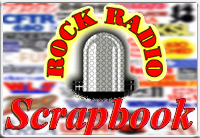 AIRCHECK OF THE WEEK
Edition #1206
Week of July 31, 2022


Talent: TED RICHARDS
Station: CKLW Windsor, Ont.
Date: July 31, 1978
Time: 47:18 (unscoped)
22:08 (scoped)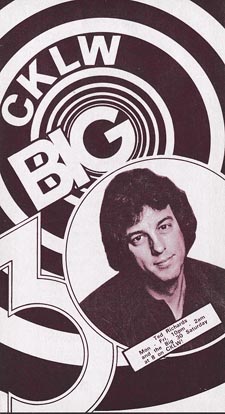 There's a stack - or more accurately a "stacking" - of Canadian content in this late '70s CKLW aircheck.
Heart, The Band, Baron Longfellow, Willie D. Smith, Dan Hill, Patsy Gallant, Pagliaro and Anne Murray are among those heard on this portion of the Ted Richards late-night show which features 100 per cent Canadian content.
"Stacking" Can-Con during an off-time was a common practice at the time, as it freed up programmers to play non-Canadian tunes during the prime hours. However, the Canadian Radio-Television Commission (Canada's version of the FCC) has since closed this loophole. Today's programmers are expected to spread out the Can-Con evenly throughout the broadcast day.
Hear Ted Richards on CKLW (UNSCOPED) here.



Hear Ted Richards on CKLW (SCOPED) here.


(The Joe Fazio Collection)

More CKLW airchecks here!

The Aircheck of the Week PREVIEW!



We're previewing the Aircheck of the Week on Facebook. Every Friday, we post the audio link to the Aircheck of the Week on Facebook with the full feature to follow on Sunday as usual.
---