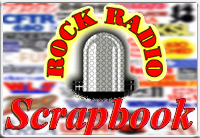 AIRCHECK OF THE WEEK
Edition #1251
Week of June 25, 2023


Talent: ROBERT E. LEE
Station: WJBK Detroit
Date: July 11, 1963
Time: 29:22 (unscoped)
15:26 (scoped)

Robert E. Lee was a star in his hometown.
The Detroit-born jock - a graduate of now-defunct Cooley High in the city's northwest - did afternoon drive on WJBK from the early '60s to the end of that station's Top 40 format in 1964.
Lee - who claimed to be an actual descendant of Gen. Robert E. Lee - would open his show with a distinctive rebel yell.
One of many jocks to use the Robert E. Lee moniker during the Top 40 radio era, Lee later worked at KHOW and KLZ in Denver before retiring.
WJBK became a Top 40 station in 1956. It was the first Detroit station to publish a weekly chart ranking the top hits. It dropped out of the teen market in 1964 to become an easy-listening station.

Enjoy Robert E. Lee on WJBK (UNSCOPED) here.

Enjoy Robert E. Lee on WJBK (SCOPED) here.

(The Doug Thompson Collection)



The Aircheck of the Week PREVIEW!



We're previewing the Aircheck of the Week on Facebook. Every Friday, we post the audio link to the Aircheck of the Week on Facebook with the full feature to follow on Sunday as usual.
---