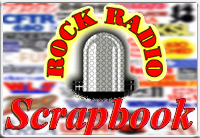 AIRCHECK OF THE WEEK
Edition #1235
Week of March 5, 2023


Talent: BRIAN SKINNER
Station: CHUM Toronto
Date: Early 1967
Time: 9:33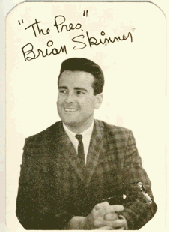 (CHUM Archives/Doug Thompson)
With his cornball humour and cleverness in doing voices, Brian Skinner was a popular presence at CHUM throughout the '60s. He started as a weekender in 1961 and four years later took over the 7-10 shift previously occupied by Dave Johnson. But in 1968, Jack Armstrong came along and with it, Skinner's early evening shift,
Skinner was initially pushed back to 9 p.m.-midnight, then in August 1969 was relegated to the all-night show Armstrong took over evenings. After a year of working 11 p.m.- 5 a.m., Skinner - his style of radio no longer no longer welcome at CHUM - quit. He never worked in radio again and never participated of any of the CHUM reunions.
Skinner taught in Seattle for many years, his reign as "The Prez" just a memory. His son Kori - who sounded remarkably like his dad - jocked at CHUM in the '90s. But there was only one "Prez."
Enjoy Brian Skinner on CHUM from early 1967 here.

(The Bill Dulmage Collection)

The Aircheck of the Week PREVIEW!



We're previewing the Aircheck of the Week on Facebook. Every Friday, we post the audio link to the Aircheck of the Week on Facebook with the full feature to follow on Sunday as usual.
---