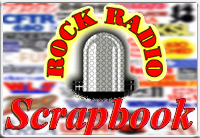 AIRCHECK OF THE WEEK
Edition #1195
Week of May 15, 2022



Talent: MICHAEL O'SHEA
Station: KLIF Dallas
Date: May 15, 1969
Time: 54:32 (unscoped)
28:32 (scoped)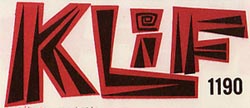 The "Old Scotsman" had a knack for nifty call signs.
Legendary owner Gordon McLendon owned KLIF and KNUS in Dallas, KOST Los Angeles, WNUS Chicago, KEEL in Shreveport, Louisiana and WAKY in Louisville.
There was also KABL San Francisco, KAKI San Antonio (a reference to military bases in the city), XETRA in Tijuana, WYSL (Whistle) in Buffalo, New York and KELP in San Antonio.
And we can't forget KILT Houston, KABL in Oakland, California, KUBE-FM Seattle and WWWW-FM Detroit.

Lots of talented people worked at McLendon's stations, including 40-year radio veteran Michael O'Shea. His exceptional resume includes programming, general management, group head, CEO and owner in numerous programming formats in all sizes of markets. But we remember the Texas Radio Hall of Famer as the early afternoon jock at KLIF.
Enjoy Michael O'Shea (UNSCOPED) here.

Enjoy Michael O'Shea (SCOPED) here.

(The Joe Fazio Collection)


The Aircheck of the Week PREVIEW!



We're previewing the Aircheck of the Week on Facebook. Every Friday, we post the audio link to the Aircheck of the Week on Facebook with the full feature to follow on Sunday as usual.
---