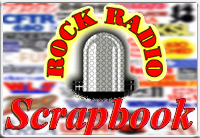 AIRCHECK OF THE WEEK
Edition #1171
Week of November 21, 2021


Talent: TOM FULTON
Station: CKFH Toronto
Date: September 9, 1972
Time: 7:01 (Pt. 2)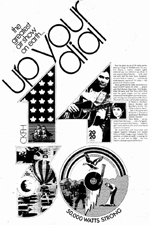 (Larger view here)
By 1972, CKFH was nearing the end of its life as a Top 40 station. Subsequently, Tom Fulton was concluding his career there. Fulton left 'FH in 1973, resurfacing at Toronto's CJRT in 1975. He spent 23 years at CJRT - with a brief stopover at CJCL (the old CKFH) in the early '80s - and his long-running author interview show at that fine arts station was very well received. After a couple of years at CFRB, Fulton moved to CHWO (AM 740) in Oakville in mornings in 2001. He died of a heart attack shortly after finishing his shift on December 9, 2002. He was 57.
As for CKFH, it went to an mostly oldies format in 1973 and then flipped to country in 1975. On March 21, 1980, 'FH changed call letters to CJCL and format to talk (Fulton returned for a while while continuing at CJRT). In September 1983, the format became Music of Your Life. On September 4, 1992, CJCL became Canada's first all-sports station as The Fan. It moved from 1430 to 590 kc in February 1995, flipping with CKYC which became ethnic-formatted CHKT.
Hear Tom Fulton from September 9, 1972, Pt. 2, here.


(The Tom Fulton Collection)

More from the Tom Fulton Collection here!

Check out the brand-new CKFH Tribute Site!

The Aircheck of the Week PREVIEW!



We're previewing the Aircheck of the Week on Facebook. Every Friday, we post the audio link to the Aircheck of the Week on Facebook with the full feature to follow on Sunday as usual.
---