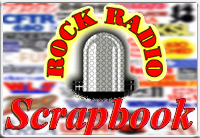 AIRCHECK OF THE WEEK
Edition #1265
Week of October 8, 2023

Talent: RUSS HORTON
Station: CING-FM (FM 108) Burlington, Ontario
Date: October 17, 1983
Time: 35:25 (unscoped)
7:58(scoped)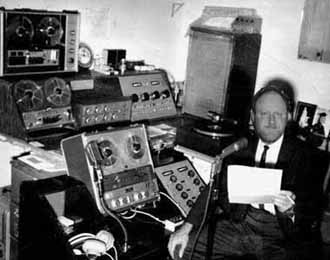 In its time, FM 108 in Burlington, Ontario, achieved legendary status in southern Ontario. Several decades after its departure from the airwaves, that status has been upgraded to mythical. It was a great combination of classic oldies music and distinctive personalities that made FM 108 a station for the ages.
One of the best of these on-air talents was Russ Horton, who started as the all-night man in the early '80s, left, and then came back again as production manager and music director. But even more important than his on-air and radio management skills is his status as one of the truly nice guys of radio. Thanks Russ! And while FM 108 is long gone, you can still hear him on his Iiis tribute to that great station, fm108.ca.
Russ talks about his time at FM 108...
"It was the most fun I've ever had in radio ... working with the oldies ... Norman B. was my mentor and everything I do today is a reflection of the things I learned at Canada's original oldies station."
First, Norman B., who introduced me to many of his close friends such as Fats Domino, Peter Tork, Bobby Vee and Ronnie Hawkins. The true veteran pros like Jim Paulson, Pat Murray and Earl Warren ... Rockin' Robin, a.k.a. Biondi North, Burt Thombs and Clint Trueman's Saturdays ... Wes Atkinson, Kenny Wells, Peter Jaycock ... wonderful memories ... once again FM 108 lives on!"
Enjoy Russ Horton on FM 108 from October 17, 1983 (UNSCOPED) here.

Enjoy Russ Horton on FM 108 from October 17, 1983 (SCOPED) here.


(Scrapbook archives)

The Aircheck of the Week PREVIEW!



We're previewing the Aircheck of the Week on Facebook. Every Friday, we post the audio link to the Aircheck of the Week on Facebook with the full feature to follow on Sunday as usual.
---