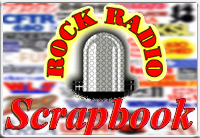 AIRCHECK OF THE WEEK
Edition #1216
Week of October 16, 2022


Talent: ART LABOE
Station: KRLA Los Angeles
Date: November 29, 1998
Time: 45:43 (unscoped)
2:34 (scoped)
He was radio's ultimate "oldie but goodie."

Art Laboe - who coined the term "Oldies But Goodies" and made it into a popular album series - spent 79 years on the air in a career spent almost exclusively in California. The native of Salt Lake City got his radio start in 1943 when he walked through the front door of KSAN and asked if he could work there. Since many of the station's personnel were off fighting in World War II, he got a job spinning big band and jazz records late at night.
From there Laboe launched an eight-decade career spent mostly in Los Angeles. His innovations are many - taking live requests on the air (even before the technology to broadcast them existed). Laboe was one of the first west coast DJ's to play R&B. He was also one of the first to play to desegregated audiences on the west coast, holding live remotes for teenagers of all races.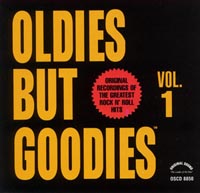 Laboe's first volume of "Oldies But Goodies" - a relatively new concept - spent an astounding 183 weeks on the Billboard album charts after its release in 1959. Thirteen more albums under that name would follow. Laboe served as MC at many countless live music shows, and was still doing live shows well into his '90s.
Laboe's radio stops were many, and included such biggies as Los Angeles stations KXLA, KFWB, KPOP, KRLA, KFI and KDAY and the aforementioned KSAN. He was also heard on XPRS in Tijuana, Mexico. He is believed to have been on the air longer than any other DJ in the United States. Laboe was inducted in the Radio Hall of Fame in 2012.
Laboe did his final show on KDAY-FM on October 6, 2022. He died the next day in Palm Springs, California, aged 97.
Enjoy Art Laboe on KRLA (UNSCOPED) here.

Enjoy Art Laboe on KRLA (SCOPED) here.

(The Don Shuttleworth Collection)

The Aircheck of the Week PREVIEW!



We're previewing the Aircheck of the Week on Facebook. Every Friday, we post the audio link to the Aircheck of the Week on Facebook with the full feature to follow on Sunday as usual.
---