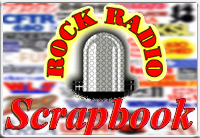 AIRCHECK OF THE WEEK
Edition #1166
Week of October 17, 2021


Talent: PAUL SKI
Station: CHLO St. Thomas, Ont.
Date: October 22, 1968
Time: 44:59 (unscoped)
14:49 (scoped)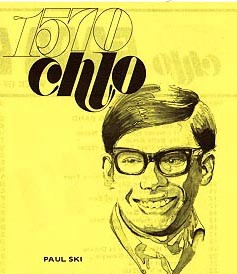 What were you doing in Grade 10?

Paul Ski was getting his feet wet in the radio business, doing afternoon drive at CHLO St. Thomas. It was the beginning of an incredible career that saw him rise to the upper echelons of the radio ladder.
After a half-decade at CHLO, Ski moved to CKSO-AM-FM in Sudbury in 1970 as program director, then took the same job at CFRA Ottawa two years later. Ski went to to manage C-100 in Halifax in 1976.
Ski moved to the west coast as general manager of CFUN Vancouver in 1986. A parade of promotions within the CHUM system would follow until 2003 - when he was named President of CHUM radio. But he wasn't finished yet - in 2007 Rogers Radio Division named Ski CEO of its radio division.
Ski retired in 2014, the same year he was inducted into the Canadian Music and Broadcast Industry Hall of Fame, and won the Allan Waters Broadcast Lifetime Achievement Award. He continued as an advisor for Rogers for three more years as his radio career passed the half-century mark.
Enjoy Paul Ski on CHLO (UNSCOPED) here.

Enjoy Paul Ski on CHLO (SCOPED) here.


(The Don Shuttleworth Collection)
More 1968 airchecks here!

The Aircheck of the Week PREVIEW!



We're previewing the Aircheck of the Week on Facebook. Every Friday, we post the audio link to the Aircheck of the Week on Facebook with the full feature to follow on Sunday as usual.
---