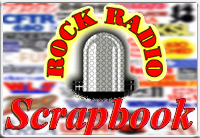 AIRCHECK OF THE WEEK
Edition #1217
Week of October 23, 2022


Talent: ROBY YONGE
Station: WABC New York
Date: October 21, 1969
Time: 20:58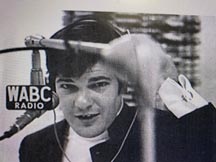 "The Beatle Paul may be dead."



Paul McCartney was alive, but Roby Yonge's WABC career died.

On a fall morning in 1969, Yonge broke - or more accurately shattered - format when he started talking about the "Paul is Dead" controversy on WABC. He talked about the various clues about Paul McCartney's supposed "death", all the time realizing this was it for his time at WABC and maybe in radio. The station was flooded with calls as Yonge rambled on into the night.

Eventually, program director Rick Sklar showed up, fill-in DJ Les Marshak in tow. Yonge was taken off the air and Marshak finished his show. A few months later, Yonge was back on the air at WCBS-FM in New York but it was a short return to the Big Apple airwaves. He later returned to Florida, where he grew up, got some TV work and gigs at a couple of Miami stations. He was broke and living out of a motel room when he died of a heart attack July 18, 1997, a week before his 55th birthday.

Enjoy Roby Yonge with the infamous "Paul is Dead" show on WABC here.

(The Don Shuttleworth Collection)

The Aircheck of the Week PREVIEW!



We're previewing the Aircheck of the Week on Facebook. Every Friday, we post the audio link to the Aircheck of the Week on Facebook with the full feature to follow on Sunday as usual.
---