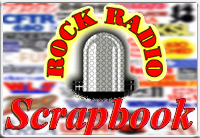 AIRCHECK OF THE WEEK
Edition #1112
Week of October 4, 2020

Talent: B. MITCHEL REED & JOE O'BRIEN
Station: WMCA New York
Date: October 10, 1963
Times: 21:43 (unscoped)
9:32 (scoped)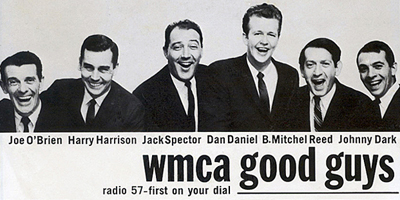 Two of WMCA's most popular jocks worked at opposite ends of the clock.
Joe O'Brien arrived at WMCA at the dawn of the Big Band era in 1935 and left during the Age of Aquarius in 1969. O'Brien went to WNBC after his depature from 'MCA and in 1972 became the first voice on WHUD-FM in Peekskill, New York. O'Brien spent 14 years as morning man there, then workedd as a part-time as a part-timer until 2000. He died in a car accident in 2005, a week after his 90th birthday.
B. Mitchel Reed came to WMCA in 1963 from KFWB Los Angeles, where he was known as "The Fastest Tongue in the West." BMR spent two magnificent years at WMCA before heading back west to KFWB. The one-time fast-talking jock became a slow-talking "progressive" jock on FM in the years to come. He died in 1983 of heart problems at the age of 56.
Enjoy B. Mitchel Reed and Joe O'Brien on WMCA (UNSCOPED) here.

Enjoy B. Mitchel Reed and Joe O'Brien on WMCA (SCOPED) here.




(The John Harrison Collection)



Rock Radio Scrapbook pays
music licensing fees to the
Society of Composers, Authors and Music Publishers of Canada (License 22-F)


The Aircheck of the Week PREVIEW!



We're previewing the Aircheck of the Week on Facebook. Every Friday, we post the audio link to the Aircheck of the Week on Facebook with the full feature to follow on Sunday as usual.
---