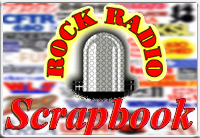 AIRCHECK OF THE WEEK
Edition #1161
Week of September 12, 2021


Talent: ROBIN SCOTT
Station: WIL St. Louis
Date: September 21, 1961
Time: 59:21 (unscoped)
37:14 (scoped)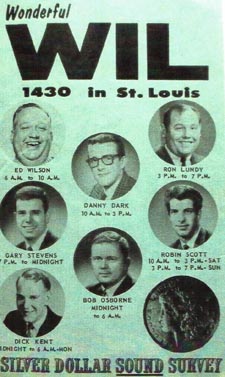 For a while, there was a one-way shuttle going from WIL St. Louis to WABC New York.
Dan Ingram was the first to go east. He joined the WIL staff in 1960 before heading to the Big Apple the following year to begin a 21-year stay at Musicradio.
Ingram - in his role as program director - brought Ron Lundy into the WIL fold in 1960. Five years later, Ingram was reunited with Lundy at WABC. They remained co-workers and the best of friends for decades, co-hosting the final Musicradio show on May 10, 1982 and later reuniting at WCBS-FM.
Dayton came aboard WIL as Robin Scott in 1960. He jumped to WABC in 1963, leaving that station two years later for points west. He returned to New York at WPIX and WCBS-FM in the '70s.
Enjoy Robin Scott (UNSCOPED) here.

Enjoy Robin Scott (SCOPED) here.

(The Don Shuttleworth Collection)

More 1961 airchecks here!

The Aircheck of the Week PREVIEW!



We're previewing the Aircheck of the Week on Facebook. Every Friday, we post the audio link to the Aircheck of the Week on Facebook with the full feature to follow on Sunday as usual.
---