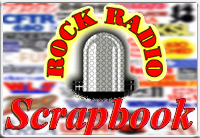 AIRCHECK OF THE WEEK
Edition #1212
Week of September 18, 2022

Talent: BIG DON BIEFER
Station: CKFH Toronto
Date: Summer 1973
Time: 24:54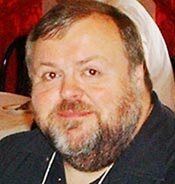 The Beef was Triple -A Prime.
Big Don Biefer was a southern Ontario mainstay for two decades. His resume includes three tours of duty at Toronto's CKFH plus a stint at Toronto Top 40 powerhouse CFTR and Hamilton's CHAM. He also jocked south of the border at WOLF Syracuse and in the Maritimes at CHSJ Saint John, New Brunswick. Interestingly, Biefer spent the first half of his career entirely on AM radio, then the last half exclusively on FM at CING-FM (FM 108).
Biefer told Rock Radio Scrapbook he would do a 7 p.m.-midnight Sunday night shift at CHAM, put on a long record, then zip down the 401 to CFTR where he would do 1-6 a.m. It's about an hour's drive if you move really fast. Don said he was never late for a shift and never got a ticket.
Enjoy Big Don Biefer on CKFH here.

(The Don Biefer Collection via Charlie Ritenburg)

The Aircheck of the Week PREVIEW!



We're previewing the Aircheck of the Week on Facebook. Every Friday, we post the audio link to the Aircheck of the Week on Facebook with the full feature to follow on Sunday as usual.
---