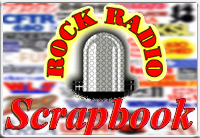 AIRCHECK OF THE WEEK
Edition #1160
Week of September 5, 2021


Talent: JAY NELSON
Station: CHUM Toronto
Date: September 29, 1969
Time: 1:10:53 (unscoped)
27:46 (scoped)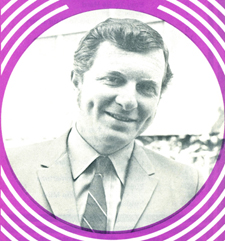 Plenty of musical surprises and other gems on this aircheck of Jay Nelson from the early fall of 1969.
It kicks off with Gene and Debbie's "Go With Me" - a follow-up to their moderate hit "Playboy" in 1968. While you occasionally hear "Playboy" on oldies stations, "Go With Me" is almost never heard.
If that voice on Wind's "Make Believe" sounds familiar, it is. It's Tony Orlando, who would get greater fame with Dawn in the '70s.
When was the last time you "What's The Use of Breaking Up", by Jerry Butler, or "Sugar on Sunday" by The Clique? They are both on this aircheck.
CFRB legend Bob Hesketh is heard in a Pontiac ad, and CHUM's Bob Laine pitches the car dealership Little Brothers Weston. There's a classic Dominion "Mainly because of the meat" commercial, and a Doublemint spot that should bring back a few memories.
Ian Brownlee is heard with a traffic report, and there are snippets of newscasts with Steve Mabley, Bruce Northam and Dick Smyth.
Enjoy Jay Nelson on CHUM (UNSCOPED) here.

Enjoy Jay Nelson on CHUM (SCOPED) here.

(CHUM Archives/Doug Thompson)

More from the CHUM Archives here!

The Aircheck of the Week PREVIEW!



We're previewing the Aircheck of the Week on Facebook. Every Friday, we post the audio link to the Aircheck of the Week on Facebook with the full feature to follow on Sunday as usual.
---