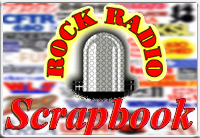 Airchecks: 1976
Subject: CFLS COMPOSITE/CFLS JINGLES
Station: CFLS Quebec City
Date: 1970s
Time: 2:47/0:48


(Description by Pierre Tremblay)
Back in the '70s and '80s, Quebec City radio fans were treated to some powerful French-language Top 40 radio in the form of CFLS. Pierre Tremblay tells us its story...
"CFLS went on the air in December 1967 and was licensed to the city of Lévis located just across Quebec City. At the beginning, CFLS was a variety station with news, music and programs of local interest to the citizens of Lévis. It broadcast on 1240 Khz with a power of 250 watts. For a short period of time in the early seventies, the station dropped its normal programming and became a community station. Even though the station was still licensed as a commercial radio station most of the sponsors abandoned it and only a few sponsors who fit in its new format advertised on the station. That was the era of LS radio. The experience did not go too far and it paved the way to the most successful era of CFLS - the top 40 years - stretching from 1973 to 1983.
CFLS was without any doubt the most Americanized French-speaking radio station. A power increase to 1,000 allowed the station to reach a larger audience but its coverage could not compare to CHRC and CJRP with their 50,000 watts signals. CFLS had a furious competitor: English-speaking CFOM.
CFOM did not have to play French songs and it had an edge on CFLS. When CFOM was ordered off the air by the CRTC in 1975, CFLS became the undisputed rock station in the Quebec City market. In the late seventies the station was second overall in the ratings behind CHRC.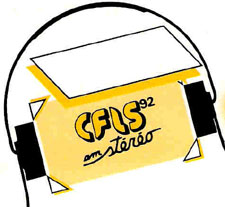 When CFLS was on top it took three decisions that were to be fatal to the station:
1. - Its owners strongly believed in AM Stereo and invested a fortune in it.
2. - The station did not take its FM competitors seriously.
3. - The owners did not even try to secure one of the FM frequencies allotted to the Quebec City market from 1979 to 1982: 93.3 (CJMF), 98.9 (CHIK) and 107.5 (CITF).
A frequency shift to 920 and a power increase to 10,000 watts on August 26, 1977 did not keep CFLS from losing its listeners. In 1988, CFLS filed an application to the CRTC to get FM frequency 106.3. Its application was rejected and 106.3 was later allocated to Radio-Canada (CBV-980). CFLS finally found its place on the FM band as a country station on 102.9 and on September 8, 1995 the station reinstated the call letters CFOM. Its slogan was Radio Flashback with an oldies-oriented format. Ironically, CFOM was CFLS' fierce competitor in the 1970s. CFOM-FM is Quebec's only full-time oldies station.
For some 35 years, CFLS and later CFOM-FM was owned by the Coulombe family and also bottlers of Pepsi-Cola and Seven-Up for Quebec City."
To hear a composite of CFLS programming in the 1970s, click here. (2:47)

To hear some CFLS jingles from the '70s, click here. (0:48)

(The Pierre Tremblay Collection)
* Our thanks to both Pierre Tremblay and Marc Denis for their great help in assembling this feature!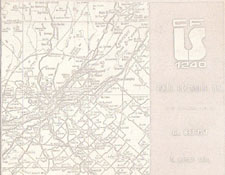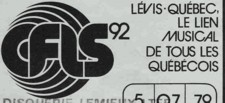 ---
Talent: GARY MERCER
Station: CKWS Kingston, Ontario
Date: January, 1976
Time: 20:55 (unscoped)

A new era in Canadian radio began when CKWS went on the air during the Second World War. Even though CKWS was an AM station, it was the first radio outlet in Canada to transmit its programs by FM, though some explanation is required. CKWS programming was beamed from a 40-watt FM transmitter at its Kingston studios to its AM tower site on Wolfe Island. The signal was then broadcast with a 1,000-watt signal at 960 on the dial.
CKWS signed on August 31, 1942. It stayed there until January 15, 2008, when the station now known as CFFX abandoned its AM signal having moved to FM as Lite 104.3 exactly three months earlier.
Gary Mercer was the morning show jock at CKWS in the 1970s. Hear him here.

(The Don Shuttleworth Collection)




Rock Radio Scrapbook pays
music licensing fees to the
Society of Composers, Authors and Music Publishers of Canada (License 22-F)

---
Subject: CKTS COMPOSITE
Station: CKTS Sherbrooke, Quebec
Date: January, 1976
Time: 4:22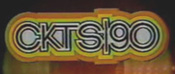 It used to be one of the special joys of car travel.
Drive practically anywhere in Canada and the U.S., and you were likely to find great live and local Top 40 radio on the AM band.
In 1976, if you were lucky enough to be cruisin' in and around Quebec's Eastern Townships, then you might have tuned into CKTS, a killer Top 40 outlet in Sherbrooke.
From Ted "Teddy in the Morning" Silver, to Sandy Davis in middays, to Ron Smith in afternoon drive, to Isaac Shane in early evenings and Larry Hill in late evenings, this station absolutely rocked.
CKTS is long gone now, shut down due to high maintenance costs in 2006, the last English-language AM station in Quebec outside of Montreal. But thanks to the magic of the Internet you can hear this magical station again.
Enjoy a composite of CKTS from January, 1976 here.

(The Bill Dulmage Collection)
---
Talent: GORD ROBSON
Station: CKLG Vancouver
Date: March 3, 1976
Time: 8:06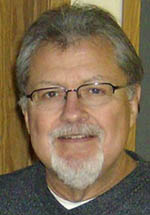 In a career that took him from Montreal to Vancouver and several points in between, Gord Robson was a mainstay in Canadian rock radio for four decades. It all started for Robson in 1968 at CKXL Calgary and continued in the 2000s with his duties as PD and morning host at The River in Lethbridge, Alberta. His career has taken him to such legendary stations as CFOX Montreal, CKRA and CHED Edmonton and CKLG Vancouver.
Robson told Rock Radio Scrapbook about the CKLG years...
"It was a great radio station with fantastic talent that all went on to great careers. The battle was intense with CFUN. CKNW was #1 and both of us said we were the number-one rock stations and we were both right. Great talent, great programming ... Chuck McCoy at CFUN and his brother Gary Russell at CKLG. Great PD's ... a great time in radio in Vancouver."
Robson died March 21, 2008 at the age of 56.
Enjoy Gord Robson on CKLG here.

(The Gord Robson Collection)
---
Talent: COYOTE McCLOUD
Station: WQXI Atlanta
Date: 1970s
Time: 0:44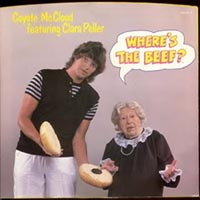 Coyote McCloud and Clara Peller
The only problem with this aircheck is that it's too short.
Coyote McCloud opens his night-time show on WQXI with this classic, high-energy intro to the Doobie Brothers' China Grove. We'd love to hear more, but we're thankful for even this very brief audio from the outlandish jock who has spent much of his career in Nashville at stations like WMAK, WYHY, WWKX, WZPC and WRQQ. He's also known as the guy who wrote the Where's The Beef theme for the famous 1984 Wendy's ad campaign featuring octogenarian actress Clara Peller.
Coyote McCloud died April 6, 2011 at the age of 68.
Hear Coyote McCloud on WQXI here.

(The Ross Carlin Collection)
---
Talent: MIKE COOPER
Station: CHUM Toronto
Date: April 1, 1976
Time: 3:42 (Upgraded 10-21-08)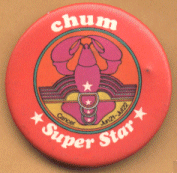 In his half-century in Toronto radio, Mike Cooper has established himself as one of the city's top program hosts. But he'll also be remembered for two of the most outrageous stunts of the 1970s.
On April 1, 1976, Cooper and a colleague played an April Fool's joke on the all-night show on CHUM. Cooper took a call on the air from a threatening-sounding person and joked about the call to his listeners. Then, right in the middle of a live read for a Knob Hill Farms spot, the "caller" came into the studio and pretended to shoot him! All went well - it sounded realistic - maybe too realistic! Police - thinking there had been a real shooting - rushed to the CHUM studios. Cooper had a little explaining to do. CHUM management then found out about it. More explaining. Well, it was a good idea at the time. (I always wondered if Knob Hill complained about having their live read interrupted).
Cooper also made headlines in the 1970s when he set a record for time on a Ferris wheel. He went round and round for several days before climbing down, earning a line in Guinness and solidifying his reputation as a funster.
We don't have video of the Ferris wheel ride, but we do have audio of Cooper's April Fool's prank.
Hear it here.

(The Andrew Consky and Ross Carlin Collections)
For more classic CHUM airchecks, visit The CHUM Archives
---
Talent: JIM SCOTT
Station: WYSL-FM Buffalo, N.Y.
Date: April 1, 1976
Time: 27:24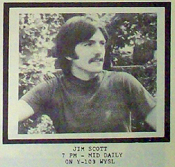 (Description by Dan Haber)
It's April 1 in the mid-'70s and Jim Scott is having a great time on WYSL-FM.
This is a magnificent aircheck, made better by the date, April Fool's Day. Many stations do an occasional prank, but WYSL-FM went all out on this one, airing phony commercials and ridiculous "picked to clicks" all day. But for radio nerds, the best part is that out of every stop set, they get back into the music with a shotgun jingle from a station in another part of the country. I've never heard anything quite like it and it's everything Top 40 radio isn't anymore. What station now would play Queen's Bohemian Rhapsody and follow it with a Neil Sedaka oldie from the early '60s. This is a very entertaining few hours boiled down to just under 30 minutes.
Enjoy Jim Scott on WYSL-FM here.

(The Dan Haber Collection)
---
Subject: 'WE'RE GONNA WIN THAT CUP'
Station: WGR Buffalo, New York
Date: April 2, 1976
Time: 3:43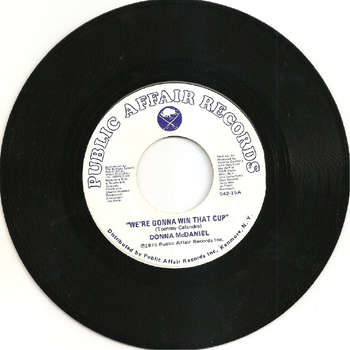 Back in the late '70s and early '80s, the Buffalo Sabres games were on WGR and the on-air support extended way past the game broadcasts. All the WGR music personalities unabashedly and with enthusiasm promoted the Sabres throughout the regular season. It reached a fever pitch during the playoffs when WGR became Sabres Central.
Such was the intensity of interest that the Sabres even had a theme song that popped up on WGR every year during the playoffs. It was called We're Gonna Win That Cup - written by Tommy Calendra and sung by Donna McDaniel with excerpts from broadcasts by Sabres legendary play-by-play man Rick Jeannaret. It really captures the essence of Sabre Fever.
You can hear it here.

(Scrapbook archives)
---
Talent: JERRY FARRELL
Station: WGR Buffalo, N.Y.
Date: April 11, 1976
Time: 13:18



It was one of America's original radio stations. It was also one of America's most original radio stations.
WGR went on the air in 1922, one of the first radio stations in the United States. After 50 years as a full service station broadcasting everything from radio dramas to homemaker shows, WGR became a full-time contemporary music station in 1972, with a generous dash of oldies and a leaning toward middle of the road music. They played Abba, ZZ Top and everything in between. It was an interesting mix that reflected the programming genius of long-time PD Larry Anderson.
Some of Buffalo's most legendary personalities worked at WGR during its heyday as a contemporary music station from 1972 to 1989. Stan Roberts, George Hamberger and Tom Shannon all did stints in morning drive, with Andersen, Joe Galusky and Craig Matthews appearing in middays during that period. The witty Frank Benny did afternoon drive during much of WGR's Top 40 era, and the outspoken Shane (a.k.a. Ron Gibson) was the station's early evening dee-jay of record during the golden years. Veteran talk show host John Otto was a late-evening mainstay as was Tom Donahue. A variety of hosts - including Hank Nevins and Jim Scott handled overnight duties. Weekenders included Jerry Reo and the late Mike Rohzman.
One of WGR's most remembered personalities never held a Monday-Friday shift there. Jerry Farrell had a full-time job at the Niagara Falls Power Authority during the week and only had time for weekend broadcast week. But he made the most of it during his years at WKBW and WGR.
About a year after this recording was made, Farrell died of a heart attack at age 46. Here he is on April 11, 1976 in a classic aircheck from WGR, "Great Radio."
Enjoy Jerry Farrell on WGR here.




(The Robert F. Skurzerski Collection)
---
Talent: TERRY STEELE
Station: CHUM Toronto
Date: April 14, 1976
Time: 21:32
You don't mess with a bear, and in Toronto radio for two decades nobody messed with THE Bear, Terry Steele.
The Washington, D.C.-born deejay - whose real name was James Stromberg - rocked the Toronto airwaves from the early '70s at CHUM to the early '90s at CJEZ. In between, there was a stop at CKEY in the late '80s and early '90s. But it was at CHUM, Steele really established himself. Steele's life ended August 13, 1993, the result of a fall in a bathtub. He was taken far too soon and is remembered here.
Hear the Terry Steele aircheck here.

(Scrapbook archives)
---
Talent: RED KNIGHT/SCOTT CARPENTER
Stations: CFTR Toronto/CHUM Toronto
Date: May 18, 1976
Times: 15:14/5:26


Red Knight and Scott Carpenter
And now, ladies and gentlemen - duelling deejays!
In this corner, Red Knight - CFTR's afternoon drive jock from 1975 to 1978. Knight joined CFTR from CKSL London in May, 1975 following the departure of Duke Roberts. He left for CJBQ Belleville, Ontario, in 1978 with Mike Cooper succeeding him in the air chair. We have an aircheck of Knight from 2:45 to 3:26 p.m. on May 18, 1976.
Hear Red Knight here.

In the opposite corner, Scott Carpenter - who was at CHUM from 1971 to 1977. In 1976, the "Boogieman" was doing afternoon drive at 1050. He's heard here from 3:26 to 3:42 p.m. on May 18, 1976, picking up where the Knight aircheck ends. And check the "layover" at 1:22. Those CHUM ops were good!
Hear Scott Carpenter here.

(The Don Shuttleworth Collection)
---
Talent: JIM HAULT
Station: CFUN Vancouver
Date: June, 1976
Time: 16:13

The voice of Jim Hault was familiar to Vancouverites for more than four decades.
And for a while, he even shared the stage with a duck.
After gaining fame as "Emperor Hault" at CJCA Edmonton from 1962 to 1967, Hault moved to Vancouver's CJOR in 1967. He had a five-year (1968-73) stint at CKLG then moved to Vancouver rival CFUN for nine years beginning in 1973. Hault entertained on Vancouver's CKNW from 1983 to 1992. He then focused on television where was the voice of Global TV in Vancouver until his retirement in 2011.
Hault's signature at CFUN was the duck that quacked every time he gave a time check. You'll hear that and a newscast with David Palmer in this unscoped aircheck from December 1976.
Hear Jim Hault on CFUN from 1976 here.

(The Charlie Ritenburg Collection)
Thanks to the Vancouver Broadcasters site for background information
---
Subject: WGCL (G 98) COMPOSITE
Station: WGCL Cleveland
Date: 1976
Time: 10:37
Jocks around the clock with energy and enthusiasm.
Remember those days? When you could tune in a Top 40 station anywhere at any time of the day or night and hear a live voice, pumping out the hits? We miss those days, when great stations like WGCL (G 98) Cleveland dotted the dial. This station really rocked for a time in the mid-'70s as an alternative to Forest City AOR outlet WMMS.
Heard on this aircheck are Charlie Tuna (NOT the famous Charlie Tuna a.k.a. Art Ferguson), Skip O'Brien, David Lyons, Terry Patrick, John Fox, Paul McLeod, Dude Walker, Cat Simon, Keith James and Sue O'Neil.
Enjoy the 1976 WGCL composite here.

(The Charlie Ritenburg Collection)
---
Talent: RED KNIGHT
Station: CFTR Toronto
Date: June, 1976
Time: 14:37

For sheer high-energy fun, there were few better than Red Knight.
Knight's deep baritone and mischievous wit alone would have made for a memorable listening experience. Blend that with his razor-sharp timing and energetic performance level and you had an unforgettable Top 40 jock.
Knight - whose real name is Peter Thompson - spent a couple of years in afternoon drive at Toronto's CFTR before departing for other radio challenges (he spent two decades at Quinte Broadcasting in Belleville, Ontario, before retiring in December, 2006.)
Hear Red Knight on CFTR here.

(The Bill Dulmage Collection)
---
Talent: THE REAL BOB JAMES
Station: WGAR Cleveland
Date: July 4, 1976
Time: 1:02:49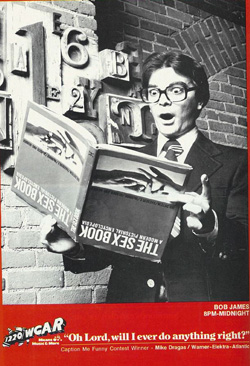 (Description by Dan Haber)
It's the U.S. Bi-Centennial, and the "Real" Bob James is on WGAR celebrating with the top 100 American and British artists of all time - picking up here at #25.
When Bob calls this the "collector's edition", he had no idea how right he was. Preserved on CD, this classic illustrates everything that was great about WGAR: extensive jingle packages, superb production, talented personalities and imaginative programming.
It's a great American weekend on a great American radio station.
Enjoy The Real Bob James on WGAR here.

(The Dan Haber Collection)
---
Talent: DAN McLEAN
Station: CFOX Montreal
Date: July 11, 1976
Time: 7:23

(Logo courtesy Marc Denis)
What's in a name? In the case of Dan O'Neil/McLean, a good story.
Dan O'Neil first came to our attention in 1967, when he spent the year doing middays at CKFH. In a time when radio jobs were plentiful and demand for a jock of O'Neil's calibre high, he also worked in such markets as Baltimore, Washington, Philadelphia, Denver and Windsor-Detroit. O'Neil had several stops in Central New York, and also jocked at four Montreal stations: CJAD, CJFM, CKGM and CFOX.
It was upon arriving at CFOX in 1975 that Dan O'Neil became Dan McLean. There was already an Andy Neil and an Andy K. on board at CFOX, so Dan decided to use another name to avoid confusion. He chose McLean, the name of his former PD at CKGM.
CFOX was on its last legs as a Top 40 station by the mid-'70s. Founded by Gord Sinclair, Junior, in 1960, the CFOX call-letters were in Montréal (Pointe-Claire) from 1960 to 1977 (they are now used by a Vancouver station).
Sinclair converted CFOX from country music to Top 40 in 1965. What followed was a golden era at 1470-CFOX, with great talents like Dean Hagopian, Bob Baker (a.k.a. Duke Roberts), Ralph Lockwood, Charles P. Rodney Chandler, Roger Scott, Bob Gibbons, "Big Daddy" Bob Ancell and many more. The Top 40 years ended at CFOX in 1977 when the station switched to news as part of the now-defunct CKO network.
Enjoy Dan McLean on 1470-CFOX here.

(The Marc Denis Collection)
(1470 CFOX Dan McLean July 11, 1976 aircheck reproduced and posted here through permission by marcdenis.com (Marc Denis' CKGM Super 70s Tribute Page / 1470 CFOX Montreal Radio Archive, c/o J. Geleick). This aircheck cannot be duplicated or distributed without prior written permission and consent by the proprietor(s)*)
---
Talent: BOB McADOREY
Station: CFGM Richmond Hill, Ontario
Date: 1976
Time: 3:23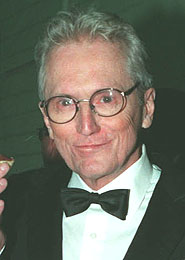 Bob McAdorey always sounded like a chum on the air, so it's fitting that the radio station he's most identified with is CHUM.
McAdorey joined CHUM in 1961 in the 1-4 p.m. shift, after earlier stops at CJCD Dawson Creek, B.C., CHVC Niagara Falls, Ontario, and CKOC Hamilton. Later he moved into the 4-7 slot.
McAdorey's seven years at CHUM (1961 to 1968) coincided with that station's early heydays as a Top 40 station. It was a wild and unpredictable time of contests, promotions, and fun times on-and-off the radio. McAdorey told the Toronto Star "I could have written five books about what happened at CHUM. There'd be one book if I saved my memos. The most frightening thing was the British invasion. There weren't enough cops to handle the crowds - it was out of control."
After leaving CHUM in 1968, McAdorey moved to middays at country-formatted CFGM. He joined easy-listening CHFI in 1970, leaving that station after the station went to a rock format in 1972. Then it was back to CFGM where he stayed until he joined the fledgling Global TV as an entertainment reporter in the mid-1970s. He was at Global for over 20 years, and his funny, off-beat entertainment reports were a classic.
McAdorey's on-air funnyman persona masked some great personal tragedy - he was predeceased by his wife, and a son and a daughter. But our memory of him will always be that cheery voice on the radio, or the smiling face on TV. He died February 5, 2005 in St. Catharines, Ontario, after a long illness.
Hear Bob McAdorey on CFGM here.

(The Bill Dulmage Collection)
---
Talent: TOM LUCAS
Station: CFUN Vancouver
Date: August 29, 1976
Time: 55:42 (unscoped)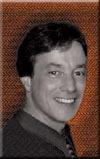 Montreal-born and Vancouver-raised, Tom Lucas has had a long and varied career in radio.
Lucas has jocked at about a dozen stations, all in Ontario and British Columbia. His radio resume includes CFGO Ottawa, CKOC Hamilton, CJKL Kirkland, Ontario, and a quartet of Vancouver outlets: CFUN, CHRX, CKWX and CISL. He's also been heard in British Columbia at CKAY Duncan, CJJC Langley, CKOK Penticton and CKGF Grand Forks.
Lucas had Canada-wide exposure on the Satellite Radio Network's Goldline and has also done television at the CKVU-TV Vancouver Show & TGIF.
Enjoy Tom Lucas on CFUN here.

(The Bill Dulmage Collection)



Rock Radio Scrapbook pays
online streaming fees to the
Society of Composers, Authors and Music Publishers of Canada (License 22-F)

---
Talent: COYOTE McCLOUD
Station: WQXI Atlanta
Date: Summer 1976
Time: 58:51 (unscoped)


"Let there be music!"
There are screamers and there are screamers. Then there's Coyote McCloud.
McCloud literally shook the transmitters when he broadcast his Top 40 show. It was non-stop high energy and high quality entertainment if you like your records introduced at a billion miles an hour a zillion decibels.
Born William Lehmann, McCloud spent most of his career - 30 years of it - in Nashville at stations like WMAK, WYHY, WZPZ and WRQQ. His slogan when he broadcast pop oldies was, "He played them when they were new." The height of his radio popularity came between 1984 and 1995, when he led "The Zoo Crew" on Nashville's Q-107 (WHYI) which led to a profile about "shock jocks" on CBS's 48 Hours in 1992. McCloud gained nationwide notoriety for writing the Where's The Beef theme for the famous 1984 Wendy's ad campaign featuring octogenarian actress Clara Peller. He was also the first imaging voice of Country Music Television when it went on the air in 1983.
McCloud retired from radio after his "Coyote and Cathy in the Morning" show on WMAK-FM and WROQ ended in 2006. He died April 6, 2011, aged 68.
Enjoy Coyote McCloud on WQXI here.

(The Charlie Ritenburg Collection)
RESTORATION by Charlie Ritenburg



Rock Radio Scrapbook pays
online streaming fees to the
Society of Composers, Authors and Music Publishers of Canada (License 22-F)

---
Talent: BOB SIRROTT with DICK CLARK
Station: WLS Chicago
Date: Late summer or fall 1976
Time: 9:03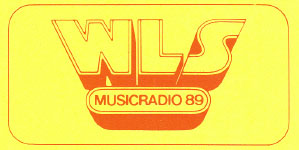 Dick Clark appears elsewhere on this site from 1963, when he co-hosted (on tape) a weeknight show on CHUM Toronto. His co-host then was the late Dave Johnson.
But in 1976, he was live on the air at another legendary station, WLS Chicago. This time he co-hosted a show with Bob Sirrott.
Rock Radio Scrapbook presents Bob Sirrott with Dick Clark here.

(The Don Shuttleworth Collection)
---
Talent: GEORGE MICHAEL
Station: WABC New York
Date: November, 1976
Time: 32:14 (unscoped)
7:40 (scoped)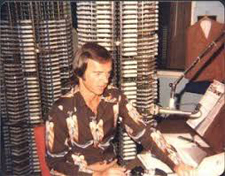 George Michael is at his energetic best in this superb aircheck from about half-way through his time at Musicradio WABC.
Michael puts on a clinic as he shows us the stuff than made him one of America's leading jocks in the '60s and '70s, before going to a successful career as a TV sportscaster.
Michael came to WABC in 1974 after eight years at WFIL Philadelphia. His time at WABC ended five years later in the so-called "Thanksgiving Massacre" that also saw the departures of WABC mainstays Harry Harrison and Chuck Leonard.
How you could fire three legends like Michael, Harrison and Leonard is a mystery to us. But such is radio.
Enjoy George Michael on WABC (UNSCOPED) here.

Enjoy George Michael on WABC (SCOPED) here.




(The Joe Fazio Collection)
---
Talent: RACCOON CARNEY
Station: CFUN Vancouver
Date: November, 1976
Time: 8:53 (Upgraded 12-13-09)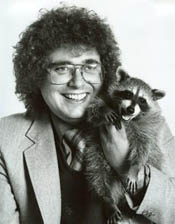 This aircheck should be turned up loud. No, really LOUD. No, LOUDER!
Few deejays in rock radio history rocked the mike quite the way Raccoon Carney did in the '70s and '80s. To be sure, there are many other great screamers, Jackson Armstrong, Terry Young, Bill Lee and Truckin' Tom Kent to name a few. But the Raccoon had his own distinct style that probably had the engineers worried about whether the transmitter would still be standing after his shift!
Raccoon Carney was actually Ralph Carney Albani. He got his start at CFAR Flin Flon, Manitoba, in 1974, then moved to CKRC Winnipeg from 1974 to 1976. He was at CFUN from 1976 to 1978, then Vancouver rival CKLG from 1978 to 1983. Taking a break from on-air work, Carney was with Palmer Jarvis Advertising Winnipeg in 1988, then was president of Ralph Carney Communications Winnipeg from 1989 to 1997. Carney returned to radio as morning man at CFWM Winnipeg from 1997 to 1998. He started at CFRW Winnipeg in 2006, while continuing his work as managing partner of AdManagement Canada.
To hear Raccoon Carney, click here.

(The Charlie Ritenburg Collection)
---
Talent: RUSS McCLOUD
Station: CFUN Vancouver
Date: December, 1976
Time: 1:52
Over the years, Russ McCloud had lots of "CFUN" on the air and was a "CHUM" to his listeners. OK, enough of the bad humour. What is certain is that McCloud was a very good jock for more than a-quarter century in B.C. and Ontario radio.
After getting his start at stations in Prince George and Kelowna, B.C., McCloud moved to the big time at west coast powerhouse CFUN Vancouver in 1975. His style, which mixed excitement with personality, made him a favourite at CFUN for nearly a decade. Russ talks about his years at CFUN...
"What a great time it was to be at Western Canada's Music Leader during the heyday of Top 40 radio back in the '70s. I was in complete awe when I arrived there in November, 1976, almost having to pinch myself to realize that the station I grew up listening to, under the pillow and in the car radio at night in remote British Columbia ... was where I now worked, at the unadulterated age of 18. The energy, inspiration and originality was fundamental for radio at the time, and we used to HONK on every break. The reverb was cool, not to mention KISS records that weren't dayparted.
What an exciting time for radio and I am grateful to have played a role and to have contributed to a key radio era."
In 1984, McCloud moved to CHUM Toronto and an entertained listeners there for 17 years, starting with the evening shift and later moving to afternoon drive and then mornings. He was doing afternoon drive when he left CHUM in January, 2001 - just three months before that station's switch to a sports format. He then moved to Calgary, and in July 2008 started doing middays at AM 940, Montreal's Greatest Hits.
Hear Russ McCloud on CFUN here.

(The Charlie Ritenburg Collection)
---
Talent: DOC HARRIS
Station: CKLG Vancouver
Date: December 1, 1976
Time: 15:13

Most of Doc Harris's long and successful radio career has been spent in Vancouver radio, and the bulk of that was at CKLG.
His 11-year stay at 'LG preceded stints at Vancouver stations CFMI-FM, CKKS, CKST, CKNW, CFUN and CISL.
Prior to CKLG, Harris jocked at CKDA/CFMS Victoria, CJAT Trail, B.C., CKOM Saskatoon, CKSO Sudbury, Ontario, CHAM Hamilton, Ontario, and CFTR Toronto.
Let's hear Doc Harris on CKLG here.

(The Bill Dulmage Collection)
---
Talent: JIM HAULT
Station: CFUN Vancouver
Date: December 3, 1976
Time: 59:09 (unscoped)

For a generation of Vancouverites, fun was spelled CFUN.
The CFUN story began in 1955 when the station adopted those call letters from the former CKMO. In 1960, CFUN switched to a rock format and the real "fun" began.
Deejays such as Red Robinson, Dave McCormick, Fred Latremouille and Terry David Mulligan made the 1960s a special time for CFUN listeners. A glimpse of what it sounded like in 1962 can be heard here.
In 1969, CFUN made a dramatic switch to a news format as CKVN (The Voice of News). The all-news format lasted less than a year; music returned by the spring of 1970. The CFUN call letters returned in 1973. Deejays like J.B. Shane, Daryl B., Russ McCloud, Tom Lucas and Brother Benson entertained throughout the '70s and '80s.
In 1985, CFUN dropped Top 40 for a Favourites of Yesterday and Today format. The music era ended for good on March 27, 1996 with the switch to talk.
Enjoy Jim Hault on CFUN (unscoped) here.

(The Bill Dulmage Collection)



Rock Radio Scrapbook pays
music licensing fees to the
Society of Composers, Authors and Music Publishers of Canada (License 22-F)

---
Talent: WOLFMAN JACK
Station: CJCH Halifax
Date: December 5, 1976
Time: 15:34

For a couple of years in the mid-'70s, Wolfman Jack had an exclusive deal to appear on CHUM Group stations. He was on CHUM several times (on the Sunday Night Graffiti Show), and also appeared on CFUN Vancouver, CFRW Winnipeg, CJCH Halifax and CFRA Ottawa. It was a special treat for listeners to these CHUM Group stations to hear this iconic deejay, who rose to fame on the Mexican-licensed powerhouse XERB, where he could be heard over a large portion of North America thanks to the station's massive 250,000-watt transmitter (five times the legal limit of U.S. outlets). But he really hit the big time following his appearance in the 1973 movie American Graffiti, where he appeared as himself at a radio station transmitter site.
Long-time producer Doug Thompson tells us a little story about the Wolfman...
"I hired Wolfman to voice "The Summer of Love", a 6 hour special I wrote and produced for Telemedia Network Radio. It ran on 65 stations across Canada on July 1st in, I think, 1988. I recorded Wolf's voice track in his Hollywood Studio at Hollywood Blvd and Vine Street. For the hit song "Beach Baby" which we were going to play, I had written "Life's a beach baby.......then you die." The Wolfman was reading over the script and he turned to me and said, "Hey Doug, do you think we can change this one line? Wolf doesn't like to talk about death or dying, ya understand?" I happily changed it for him."
Enjoy Wolfman Jack on CJCH here.




(The Bill Dulmage Collection)
---
Subject: ROCK 102
Station: WBEN-FM Buffalo, N.Y.
Date: Mid-1970s
Time: 1:32

Do you remember John Borders? You probably do, if not the name certainly the voice. Borders, a Dallas-area jock, was the voice of TM Production's Stereo Rock, the automated programming that appeared on Buffalo's WBEN-FM (Rock 102) and about 100 other U.S. stations in the '70s and '80s.
The format was quite straightforward - two current songs would be played and then Borders - on tape - would say "that was (name of artist), and before that (name of artist)" or a variation on the same. That would be followed by an oldie and a recurrent and then a station ID and-or jingle. The programming could be run from two reel-to-reel machines and could go 24/7, if necessary.
Rock 102 had a live morning show with Roger Christian during this period, but the rest of the day was automated with 'Stereo Rock.' It was the antithesis of personality radio. Needless to say, it was a precursor of things to come.
Rock 102 ran "Stereo Rock" from 1974 to 1984, before switching to full-time live and local programming. We have a brief aircheck of Rock 102 from around 1976.
Hear it here.

Hear it here.

(The Don Shuttleworth Collection)

(Rock 102 logos courtesy Bill Dulmage)
---