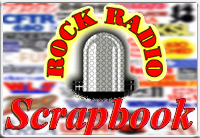 AIRCHECK OF THE WEEK
Edition #1141
Week of April 25, 2021


Talent: GARY BURBANK
Station: CKLW Windsor, Ontario
Date: April 23, 1975
Time: 1:04:06
(unscoped)
41:36 (scoped)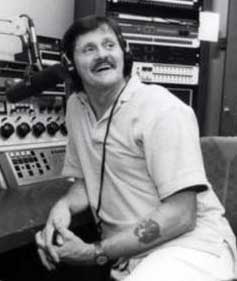 Quite a few characters did the morning show at CKLW during the Big 8 years. But one man with a lot of characters gave that time slot plenty of character during the mid-'70s.
Gary Burbank did the 'CK morning show from 1974 to 1976, following in the footsteps of Dave Shafer, Chuck Morgan, Charlie Van Dyke and Big Jim Edwards. Bill Winters, Frank Brodie and Shafer (again) also did mornings at the Big 8 before Burbank arrived. Burbank would be succeeded by Tom Shannon and Dick Purtan among others in 'CK morning drive but not before providing some memorable Big 8 moments.
Burbank brought an impressive arsenal of outrageous satirical humour and off-beat characters to his shows. Perhaps his most famous character was Earl Pitts Uhmerikun, a redneck spouting daily commentaries on just about everything. Burbank developed this and other characters during a four-decade career that included time at WAKY and WHAS Louisville, Kentucky, WNOE New Orleans, and a 26-year run at WLW Cincinnati that ended with his retirement in 2007.
The man born Bill Purser started in radio in the mid-'60s in his hometown of Memphis at WMPS. He used the air name Johnny Apollo then, changing it to Gary Burbank after arriving at WAKY in 1968. The name Burbank was inspired by Gary Owens, the Los Angeles radio legend who would say he was broadcasting from "beautiful downtown Burbank" during the TV show Rowan and Martin's Laugh-In.
On this aircheck, you'll hear both Byron MacGregor with the news and the lady he would marry two years later, Jo Jo Shutty, the first female traffic reporter in North America. MacGregor died January 3, 1995 of pneumonia. He was 46.
Gary Burbank was admitted to the Radio Hall of Fame in 2012.

Enjoy Gary Burbank on CKLW (UNSCOPED) here.

Enjoy Gary Burbank on CKLW (SCOPED) here.

(The Don Shuttleworth Collection)


More from The CKLW Years here!



The Aircheck of the Week PREVIEW!



We're previewing the Aircheck of the Week on Facebook. Every Friday, we post the audio link to the Aircheck of the Week on Facebook with the full feature to follow on Sunday as usual.
---