Talent: SUPER SHANNON
Station: WGRQ Buffalo, N.Y.
Date: September, 1974
Time: 59:11 (unscoped)
13:26 (scoped)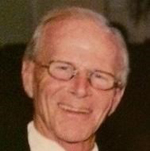 He didn't leap tall buildings in a single bound, nor could he stop a speeding locomotive, but Super Shannon was more than worthy of his nickname.
Stephen Alexander Reid - a.k.a. Super Shannon - was one of Buffalo's fastest-talking jocks during the Top 40 era (undoubtedly his strongest competitor in that regard was Jack Armstrong).
Super Shannon first came to the attention of Buffalonians in the winter of 1973-74 at WGRQ, Buffalo's first FM Top 40 station. Later in the decade, the native of Cambridge, Ontario, switched stations and bands when he went to WKBW. One thing didn't change - his speedy and frantic delivery.

Shannon/Reid was also a disco DJ, appearing at the popular Club 747 when it was built in 1975. He also supervised night-time DJs for Turgeon Restaurants in Buffalo in 1977.
He later moved into television, as a co-host with the first PM Magazine in Columbus, Ohio. He also hosted a morning talk show on CBN (Christian Broadcasting Network).
Stephen Alexander Reid died Christmas Day 2014 after a 10-year struggle with cancer. He was 68.
Enjoy Super Shannon on WGRQ (UNSCOPED) here.

Enjoy Super Shannon on WGRQ (SCOPED) here.

(The Bill Dulmage Collection)