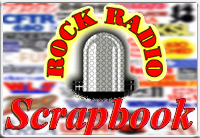 Airchecks: 1980
Talent: DAVID MARSDEN
Station: CFNY Toronto
Date: 1980
Time: 5:02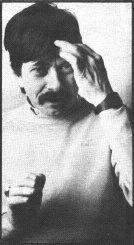 "Great ability develops and reveals itself increasingly with each assignment." - Spanish philosopher Baltasar Gracian (1601-1658)
For more than 40 years, David Marsden has been on the cutting edge of radio, always thinking forward and "out of the box."
He was one of Top 40 radio's early screamers, finely tuning his art in the late '60s at CKEY Toronto and CHIQ Hamilton.
By the late '60s it was on to progressive radio at CHOM-FM Montreal, and later to CHUM-FM Toronto in the '70s. He was arguably the best-known progressive rock announcer in the country and one of the most progressive - always pushing the creative envelope a little further.
By the '80s, it was on to program host and program director at CFNY, a station that remained true to the roots of progressive radio while testing new boundaries.
By the '90s, Marsden was applying his unique talents to fledging medium of Internet radio but by the 2000s was back on terrestrial radio at The Rock in Oshawa, Ontario. He has since re-emerged on the Internet with nythespirit.com.
Marsden High appeared on CFNY in the early '80s and Dave talks about it here.
You can hear it here.

(The Tim Sykes Collection)
---
Talent: KEVIN NELSON
Station: CKSL London, Ontario
Date: January 8, 1980
Time: 2:25

Like his father, Kevin Nelson died much too young.
The long-time morning host on Ottawa's Majic 100 passed away December 13, 2011, a year after contracting a virus while on holidays in St. Lucia. The virus, combined with pre-existing liver problems, caused complications too difficult for him to overcome. He was 52.
It was Nelson's father, Jay, who inspired Kevin to get into radio at the age of 17. Kevin Nelson jocked at CKAR Oshawa, Ontario, CKSL London, Ontario, and CHFM Calgary before launching Majic 100 in 1991. He also did television in Ottawa as a weather announcer at CBOT-TV and a video countdown host at CHRO-TV.
Kevin Nelson died nearly 18 years after his father - the long-time morning host at CHUM, passed away in February, 1994.
"He had a way with making people laugh," long-time friend Alana Kainz told the Ottawa Citizen. "I would just laugh. I wouldn't even converse with him, I would just laugh. Even during his darkest hours he still kept that humour."
Enjoy Kevin Nelson on CKSL here.

(The Bill Dulmage Collection)
---
Subject: TERRY ROBERT FLEMING
Station: CJCD Yellowknife
Date: January 17, 1980
Time: 23:07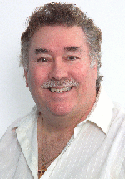 Flash back with us to January 17, 1980.
The Soviet Union had just invaded Afghanistan, and talk of a U.S. led-boycott of the 1980 Moscow Games was in the air (some 60 countries stayed home) ... Canada was in the middle of a federal election campaign, with Conservative Prime Minister Joe Clark hoping to fend off Liberal leader Pierre Trudeau and the NDP's Ed Broadbent (he didn't - Trudeau won) ... Paul McCartney had just been arrested in Japan for marijuana possession (he spent 10 days in prison for that) ... The Winnipeg Jets were in their first NHL season (they had lost the night before to the New York Rangers.)
A lot has changed since then, but some things never change. It is cold in the Northwest Territories in the winter, and that winter was no different (high of minus 28 forecast, current temperature minus 30.)
At the time, Fleming was a radio veteran whose resume included CFUN and CKLG-FM Vancouver and CFRN Edmonton. After CJCD, his stops included CKST St. Albert, Alberta, CHEC Lethbridge, Alberta, CHWK Chilliwack, CKST Vancouver/Langley, CKEK Cranbrook, B.C., and CFCP Courtenay, B.C. He was president/founder of CJTS Lethbridge from 2001 to 2006.
Terry Robert Fleming can be heard here.

(The Russ Horton Collection)
---
Talent: MIKE MARSHALL
Station: CKFH Toronto
Date: January 17, 1980
Time: 45:57 (unscoped)
17:42 (scoped)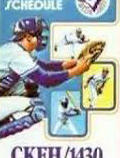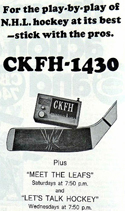 Most of the listening public knew it for the Leafs and Blue Jays, but there was far more to CKFH in 1980 than Toronto's leading sports teams.
Having dropped country, the station had a nice soft AC format - and an impressive array of air talent.
In January 1980, Mike Marshall was a recent arrival, inbound from CFTR. He's joined on this aircheck by newscaster Al Michaels (not to be confused with the ABC sportscaster of the same name), Chris Layton on traffic and Scott Ferguson on sports. Bob McCown - who had a late-night sports program at the time - makes a brief appearance. John Gilbert and Rob Cowan are heard in commercials.
A scant 15 months later, CKFH became CJCL as Foster Hewitt's 30-year ownership of the station at 1 Grenville came to an end.
Enjoy Mike Marshall on CKFH (UNSCOPED) here.

Enjoy Mike Marshall on CKFH (SCOPED) here.

(The Don Shuttleoworth Collection)
---
Talent: MOOSE LATRECK
Station: CFGM Richmond Hill, Ontario
Date: February 2, 1980
Time: 11:57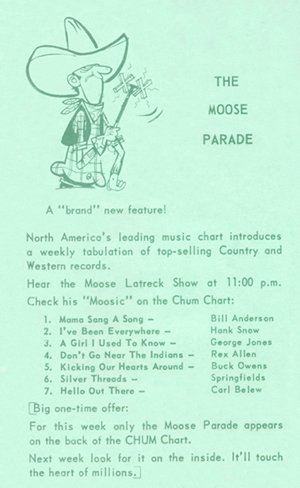 CHUM in its early days was more than just a Top 40 radio station. It was also a home for country music.
When CHUM launched in May 1957, Top 40 sounds dominated the day and well into the evening. But the all-night show was reserved for country music with Hank Noble.
Noble left in January 1958 and the all-night show went Top 40. Moose Latreck (real name Fred Snyder) who had arrived at CHUM in 1957, stayed there until the mid-'60s. In addition to doing a late-night country music show from 1962 to 1964, he also handled production duties during the day as CHUM's Chief Operator. Latreck, who studied at the Ontario College of Art, was also responsible for much of the artwork on the early CHUM Charts.
Latreck's show spawned a weekly country music chart called the Moose Parade, which debuted as a top seven list November 12, 1962. This chart, prepared by Promotions Director Allen Farrell and Music Director Bob McAdorey, was expanded to Top 10 the next week, then shortened to a Top Five list beginning May 27, 1963. It appeared on the CHUM Chart for the last time on June 22, 1964.
Moose's show was replaced in 1964 by Larry Solway's Speak Your Mind talk show, but he continued at CHUM in the Production Department. In 1966, Latreck went to CFGM for a year and then moved to CHIN in 1967 where he spent 33 years as production manager. The native of Spiritwood, Saskatchewan, retired from radio in 2000 at the age of 70.
In 1980, Alan Slaight brought Latreck back to the airwaves on CFGM with a weekly show called Saturday Souvenirs. This two-hour show featured the Moose playing great country classics. It lasted for a year and was country music radio at its best.
Latreck started in radio in the early '50s at the Canadian Armed Forces station in Fort Nelson, B.C. From 1954 to 1956, he was at CJAD in Montreal. In 1956, he moved to CKCO-TV in Kitchener, Ontario, where he handled production.
Latreck wasn't known as the Moose until his arrival at CHUM in 1957 (his real name is Fred Snyder). The name "Moose Latreck" was the brainchild of Allen Farrell, CHUM's promotion director who also wrote the The CHUM Story.
Fred Snyder died June 22, 2006, the 42nd anniversary of the last appearance of the Moose Parade on the CHUM Chart.
(Special thanks to Rob Basile for making this aircheck available, Geo. Schaefer for getting me in touch with Rob, and for Moose himself for filling me in on some of the details of his career.)
Hear this great aircheck of Moose Latreck on CFGM here.

(The Rob Basile Collection)
---
Subject: TIMEFRAME (C-HIT 109 Segment)
Station: CFTR Toronto
Date: 1980
Time: 4:27

"On The High End Of Your Dial"
Contributor Dan Haber tells the story of C-HIT 109...
"This one needs some explanation. It goes back to a news documentary show called "Timeframe" that was produced by CFTR in the early 1980's, in the days when rock stations took their news commitments seriously enough to actually have a documentary unit. The show we were working on that week was about drug use, and posited various scenarios – including what might happen if pot was ever legalized. The result was an "aircheck" I produced of the fictional C-HIT, which was not only a stoner station but even advertised the imagined "legal" product.
This brief satire of what that rock radio format might have sounded like features John Wilson, a multi-talented TR newsman who likely isn't even aware of just how good he really is, and the guy who came up with the plausible call letters, as well as voicing the promos and the spots. "Ron Roach" is none other than Bob Saint, later at Corus's Vinyl 95.3 in Hamilton. And I make a cameo appearance as Tim Leary, the contestant from Scarberia, who makes an attempt to "stop the cash and cop the stash," a contest phrase I came up with out of nowhere on which we based the phony campaign.
This only ever aired once, but it did, in fact, make it to air on that Sunday morning back in 1980. I should make it clear that the production doesn't necessarily reflect the beliefs or drug habits of those involved and that we were simply working on a premise. But you can draw your own conclusions."
Enjoy this "aircheck" of C-HIT 109 here.

(The Dan Haber Collection)
---
Subject: TORONTO RADIO COMPOSITE
Station: Various
Date: 1980
Time: 11:55
Airchecks are like a snapshot. They capture a moment in time - just like a photograph - but in this case the sound rather than the image is captured and frozen for posterity forever.
This aircheck takes us to 1980 - a time of transition in radio. FM radio was continuing the surge that began in the '70s and AM music radio was no longer the undisputed king. But there was still great radio on both dials.
First on this aircheck, you'll hear former CFRB traffic reporter Eddie Luther doing a music show on CKEY. He's joined by Dianne Pepper on traffic and Phil Godin on news. This was near the end of CKEY's MOR format - it would be "Solid Gold CKEY" by 1984.
Next, you'll hear Stew Hill and David Lennick on CHFI-FM. Much has changed at CHFI since 1980, but not the easy-going "soft rock" sound that has made CHFI one of Canada's most successful stations. In fact, CHFI has been featuring a middle-of-the-road music format ever since signing on with a "good music with less commercials" format in 1957. We'll dedicate this portion of the aircheck to the late Don Parrish, whose Candlelight and Wine program was a mainstay for years at CHFI-AM and later at CHFI-FM.
Oakville's CJMR 1190 was the forerunner of today's ethnic-formatted station at 1320. CJMR carried an early version of Brian Peroff's Flashback, a long-running program on CHWO. On the third portion of this aircheck you'll hear Frank Wood on what was then a dawn-to-dusk outlet, CJMR.
Don Daynard began his Toronto radio career in the mid-'60s at Richmond Hill's CFGM and went on to become a radio legend. He was the first morning man of CKFH's rock era in 1967. In the mid-'70s, he began the long-running Saturday night oldies show Lookin' Back on CKFM Toronto. Daynard was also morning man at CKFM, continuing that role at CHFI after moving to that station in 1987. Also on the fourth and last portion of this aircheck: John McFadyen on news and long-time Toronto Blue Jay PA announcer Murray Eldon on sports.
Hear the 1980 Toronto radio composite here.

(Scrapbook archives)
---
Talent: FRANK BENNY
Station: WGR Buffalo, N.Y.
Date: April 28, 1980
Time: 6:24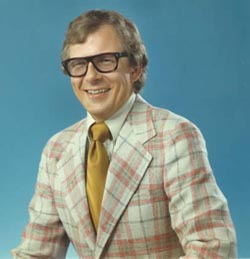 At one time, Frank Benny could be seen as well as heard in the Buffalo media. He was weatherman and Bowling For Dollars host on WGR-TV Channel 2 in the '70s. He was on WGR-AM for 19 years, first as morning man beginning in 1966, and continuing in afternoon drive in the '70s and '80s. In 1986, he left 'GR to become morning host at WYRK, and later moved to weekends at WBEN in 1988. An avid golfer, Benny left Buffalo's winter chill in 1989 for Florida radio and warm weather year-round.
Frank Benny died May 9, 2005 of complications of pneumonia. He was 67.
Hear Frank Benny on WGR in 1980 here.

(The Bill Dulmage Collection)
---
Talent: SHANE
Station: WGR Buffalo, New York
Date: April 28, 1980
Time: 18:18
(Logo courtesy Bill Dulmage)
The bombastic, yet personable Shane arrived on the Buffalo radio scene in 1973. He had worked at such stations as KPUG Bellingham, Washington, KGA Spokane, Washington, WLEE Richmond, Virginia, and KNAK Salt Lake City, but it was Buffalo where he really made his mark. For the better part of two decades, Shane would provide some memorable radio for listeners in Western New York and southern Ontario.
After a short stop at WYSL, Shane arrived at WGR in 1975. He would spend eight years in the 6-10 p.m. shift there, part of a superb on-air staff that also included Stan Roberts, Larry Anderson, Frank Benny, Tom Donahue and John Otto. As you'll hear on this aircheck, Shane did a personality-driven show that well suited the friendly style of WGR at the time.
Shane left 'GR in 1983, only to return to the station in afternoon drive from 1986 to 1989. He took a short-lived stab at midday talk at WWKB in 1993. Shane was also at CHSC St. Catharines, Ontario - albeit briefly - in the early '90s.
After a couple of failed attempts at running for Buffalo city council, Shane (real name Ron Gibson) left Buffalo in the 1990s. He did a stint in mornings at WLEE-FM Richmond in 1995. He appeared on a radio reunion on WHTT-FM in 1999, when he spent a Saturday afternoon reminiscing on-air about his Buffalo days.
Hear Shane on WGR here.

(The Bill Dulmage Collection)
---
Talent: DAVE SMITH
Station: CKOC Hamilton, Ont.
Date: April 30, 1980
Time: 4:36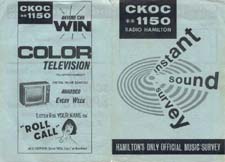 (Chart scan donated by Mark Sorensen from the Nevin Grant Collection)
Dave Smith was into his second decade as CKOC's afternoon driver in 1980, part of a lineup that included Jason Roberts (mornings), Con Stevenson (late-morning talk), John Novak (middays), Scott Harris and Dale Parker (evenings), and Bob Steele (all night).
Enjoy Dave Smith on CKOC here.

(The Bill Dulmage Collection)
---
Talent: SANDY HOYT
Station: CHFI Toronto
Date: May 6, 1980
Time: 12:34

Radio is full of nice people. But to have that word as part of your nickname, you have to be really special. Such was the case with Sandy Hoyt, "That Nice Man on the Radio."
Hoyt - whose warm, friendly personna would earn him many loyal listeners over the years - was born in 1939 in New Glasgow, Nova Scotia, and started in radio at young age. One of the stations he worked at early in his career was at CJCH Halifax, where he was a Top 40 jock in the early '60s.
Following radio stops in Chatham and Kitchener, Ontario, Hoyt began an association of nearly a quarter-century at CHFI-FM in 1975. Hoyt hosted the morning show at CHFI from 1978 to 1985 (he departed briefly to program CIGO Port Hawkesbury, Nova Scotia, in 1977.)
After Jay Nelson took over mornings at 'FI in 1985, Hoyt moved to weekends and later to middays. He retired from CHFI in July, 1999.
Hoyt also co-hosted Canwest Global's annual broadcast of the Santa Claus parade from 1985 to 1997. He also fronted the Hamilton Red Wings games on CHCH-TV in the 1960s.
Hoyt was 63 when he died August 5, 2002 of a brain tumour in Picton, Ontario.
Enjoy Sandy Hoyt on CHFI here.

(The Bill Dulmage Collection)
---
Talent: PETE GRIFFIN
Station: CHUM-FM Toronto
Date: May 15, 1980
Time: 1:04:45 (unscoped)

He was the last of the originals.
Pete Griffin, the final remaining member of CHUM-FM's first free-form lineup, left the station not long after this aircheck was recorded in the spring of 1980. It ended an era that began at midnight on July 2, 1968 when CHUM-FM ended its fine arts/classical programming and began playing progressive rock 24 hours a day.
The first CHUM-FM program hosts were an eclectic group indeed. Here's a look at the announcers who were with Canada's first full-time progressive rock station at the very beginning.
WALTER MICHAELS: Michaels, whose real name was Walter Soles, was a carryover from CHUM-FM's fine arts/classical format. Michaels/Soles was the first morning man of its CHUM-FM's rock era, which is still going strong. He moved to middays in 1969. After leaving CHUM-FM in the early '70s, Michaels/Soles went on to become one of Canada's most sought-after voice talents.
PETE GRIFFIN: Like Walter Michaels, Griffin was at CHUM-FM during its fine-arts/classical era. When CHUM-FM went free-form, Griffin was initially in afternoons. He moved to mornings in 1969 and later teamed up with Geets Romo (David Haydu) for the Pete & Geets morning show. Griffin moved to CFNY in 1980 where he was reunited with Romo. Griffin's next stop was CFGM Richmond Hill, Ontario, briefly before moving to CFMO Smiths Falls, Ontario. He died in 2011 at the age of 83.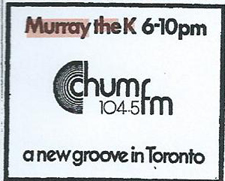 MURRAY THE K: Murray "The K" Kaufman was an established radio star in 1968, having made his mark at WMCA, WINS and WOR-FM New York. When CHUM-FM launched its "free-form" format in 1968, Kaufman was recruited to help introduce the "New Groove" to Toronto audiences. His 6-10 p.m. "Radio Free Toronto" show lasted about a month. Kaufman, who billed himself as the Fifth Beatle, went on to gigs at New York stations WNBC and WKTU plus a national stint on NBC Monitor and a hosting gig on Watermark's Soundtrack of the Sixties. He died in 1982, a week after his 60th birthday.
TIM THOMAS: When CHUM-FM launched, Thomas was the late-night host following Murray the K. Thomas did various shifts at CHUM-FM until late 1973, when he moved into the program director's chair at CHOM-FM Montreal. By the 1980s he was doing the morning show at CBC Edmonton (CBX-AM).
HUGH CURRIE: Currie was music director at CHUM-FM's launch as a free-form station. He later replaced Murray the K in the evening shift. Currie left CHUM-FM in December 1968 to start his own media company, The Dream Machine. He took on acting roles, most notably a part as a Nashville radio executive in the Canadian-made film, The Hard Part Begins. He also interviewed such luminaries as Eric Clapton, Jimi Hendrix, John Lennon, Steve Winwood and John Mayall for a CBC show called Through The Eyes of Tomorrow. Hugh and his wife have travelled the world extensively but spend much of their time on their plantation in Grenada.
DAVE PRITCHARD: English-born Dave Pritchard was originally Murray the K's operator when CHUM-FM went free-form. He later moved to the all-night show, which he called The Dave Pritchard Progression. Pritchard stayed at CHUM-FM until the mid-'70s when he left to become the first program director at CFNY Brampton, Ontario. He died in 2005 at age 60.
Hear Pete Griffin on CHUM-FM here.

(The CHUM Archives/Doug Thompson)

---
Talent: BILL GARDNER
Station: CFTR Toronto
Date: June 6, 1980
Time: 8:04



Gloria Gaynor's 1975 hit Never Can Say Goodbye certainly didn't apply to the golden years of Top 40 radio.
Back then, deejays leaving a station usually got to say goodbye to their audiences. And in fact, sometimes they made a big deal of it. Wolfman Jack dropped in on Robert W. Morgan's first farewell show on KHJ Los Angeles in 1970. In 1974, Cousin Brucie's goodbye show on WABC was a much-ballyhooed affair. Jay Nelson's tearful goodbye at CHUM in 1980 was an emotional moment both for him and his listeners.
On June 6, 1980, CFTR midday man Bill Gardner not only got to say farewell, but also introduce his successor, George Hamberger.
Now, hear Bill Gardner's goodbye show here.

(The Bill Dulmage Collection)
---
Talent: GEORGE HAMBERGER
Station: CFTR Toronto
Date: June 9, 1980
Time: 1:02:27/53:17 (unscoped)
25:38/16:36 (scoped)





Long-time Buffalo jock George Hamberger made the move to Toronto in 1980, after stays at such legendary stations as WYSL and WKBW. His self-depreciating wit made him an instant success at CFTR, where he spent about two-and-a-half years before returning to Buffalo for the WGR morning show in 1983. Later he moved into commercial real estate while working as weekend jock at Oldies 104 (WHTT).
Enjoy George Hamberger from his first CFTR show (Pt. 1 - UNSCOPED) here.

Enjoy George Hamberger from his first CFTR show (Pt. 1 - SCOPED) here.

Enjoy George Hamberger from his first CFTR show (Pt. 2 - UNSCOPED) here.

Enjoy George Hamberger from his first CFTR show (Pt. 2 - SCOPED) here.

(The Tom Konard Collection/Aircheck Factory)
---
Talent: TERRY STEELE
Station: CHUM Toronto
Date: July 1, 1980
Time: 45:29 (unscoped)

(The CHUM Archives/Doug Thompson)
The 1980s were a decade of farewells at CHUM.
On December 24, 1980, Jay Nelson signed off his morning show for the last time, ending a 17-year run in AM drive. Tom Rivers, one of CHUM's biggest stars of the '70s and '80s, headed to CFTR after his departure from CHUM in September, 1982. Long-time executive J. Robert Wood ended his 16-year CHUM career in 1984.
Roger Ashby took his weekday morning show and his Sunday Morning Oldies Show to CHUM-FM in 1985 (his Sunday morning oldies show returned to CHUM-AM in 1993). Veteran sportscaster Dave Taylor also left in 1985, and popular jock John Majhor exited in 1986. Dick Smyth departed CHUM in April, 1987, moving his newscasts and commentary to CFTR.
The biggest farewell came on June 6, 1986, when CHUM dropped its Top 40 format after 29 years, switching to soft rock. Also disappearing at that time was the CHUM Chart, which had been published 1,512 times since the first issue on May 27, 1957.
Among the voices disappearing from CHUM in 1980s was Terry Steele, who ended a 15-year CHUM career in 1987. He would work for CKFM, CKEY and CJEZ before his tragic death on August 13, 1993 at the age of 46.
Enjoy Terry Steele on CHUM from July 1, 1980 (UNSCOPED) here.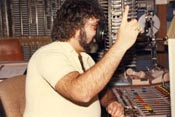 (The CHUM Archives/Doug Thompson)
(The John Christopher Sutton Collection)



Rock Radio Scrapbook pays
online streaming fees to the
Society of Composers, Authors and Music Publishers of Canada (License 22-F)

---
Talent: MARC SOMMERS
Station: WABC New York
Date: July 8, 1980
Time: 44:44 (unscoped)
9:03 (scoped)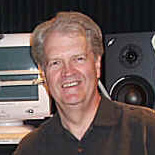 Marc Sommers went from the frying pan into the fire.
Hired by WABC but not yet on the air, Sommers was summoned by assistant program director Sandy Sanderson on Saturday, November 24, 1979 to meet him at the station's waiting room. When he asked why, Sommers was told that evening jock George Michael was being fired and that he (Sommers) was going to replace him mid-shift. Big shoes to fill, as Michael was the jock who replaced the legendary Cousin Brucie just five years earlier. Michael was part of a massive "November Massacre" at WABC, which also saw the departures of morning man Harry Harrison and late-night jock Chuck Leonard.
Born Travis Ayres, Sommers used that name on-air in his early days in radio, which included a gig at WDDT Greenville, Mississippi, which formerly employed WABC midday jock Ron Lundy. From there he went to WNOE Monroe, Louisiana, where he acquired the air name Marc Sommers. Next stop was New Orleans, where he spent six years, first at WNOE then at WTIX. WABC was next, a two-and-a-half year stay that took him to the end of the station's music format in 1982. Sommers would later work in the Big Apple and at WDRC-FMHartford. He later wound up at KQSM Bentonville, Arkansas and wrote a couple of war-related books, one about his great-grandfather during the Civil War (Shiloh to Stones River - The True Story of Private John H. Sullivan of the 16 Infantry Regiment) , the other about air combat veterans during the Second World War (The Bomber Boys: True Stories of B-17 Airmen).
Enjoy Marc Sommers on WABC (UNSCOPED) here.

Enjoy Marc Sommers on WABC (SCOPED) here.

(The Charlie Ritenburg Collection)
---
Talent: WMCA "GOOD GUY" REUNION
Station: WMCA New York
Date: July 21, 1980
Time: Part 1 - 36:31 (Upgraded 6-27-15)
Part 2 - 30:47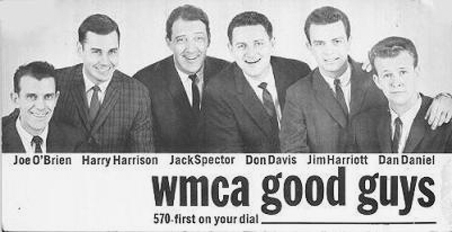 Nearly 10 years after WMCA ended its days as a music station, the "Good Guys" returned to reminisce.
Harry Harrison, Dan Daniel, Joe O'Brien and Jack Spector appeared as guests on Barry Gray's talk show to chat about WMCA's golden years as a music station and radio in general.
At the time, Harrison was in his first year as WCBS-FM morning man, and Spector was doing a Saturday night show at the same station. Daniel and O'Brien were morning men at WYNY and WHUD respectively. Gray was a fitting host - he had a late-night talk show during WMCA's music years and stayed on when they switched to talk.
WMCA dropped music programming for talk in September, 1970. But memories of the "Good Guy" music era were still very fresh in 1980, as you'll hear on this aircheck.
Enjoy the WMCA Reunion - Part One - here.

Enjoy the WMCA Reunion - Part Two - here.

(Scrapbook archives)
---
Talent: BOB McCRAE
Station: WKBW Buffalo, N.Y.
Year: Summer, 1980
Time: 4:50
One of the truly great - but unsung - talents at WKBW during the 1970s and '80s, Bob McCrae was a personal favourite of ours. His smooth delivery and friendly style made him perfect for the type of radio 'KB was at the time - music-driven with personality added.
McCrae primarily did late night, all night and midday weekend shifts; in 1972 he held down the all-night show. He typified in many ways what made WKBW great - personality deejays enhancing the entire listening experience.
McCrae also worked at Buffalo stations WBNY, WBEN, WGRZ and WZIR (the last as PD). The man born Robert Henry Zdrojewski died December 4, 2007. He was 58.
Hear Bob McCrae here.

(Scrapbook archives)
---
Talent: TERRY STEELE
Station: CHUM Toronto
Date: October 8, 1980
Time: 7:42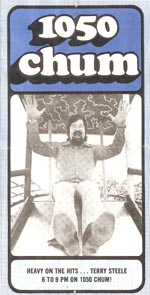 More of "The Bear"!
Enjoy Terry Steele on CHUM from October 8, 1980 here.

(Scrapbook archives)
---
Talent: HARRY DEKKER with BOB RICHARDS and MIKE DOUGLAS
Station: CJME Regina
Date: October 9, 1980
Time: 15:57

(Description by Dale Johnson)

Harry Dekker

was the morning man at CJME in the late '70s and early '80s. Dekker started at North Battleford, where his father also worked.

On this aircheck, you'll also hear the newscaster

Bob Richards and Mike Douglas on sports. Douglas (Michael Zaplipney) had started his broadcasting career in Dauphin, Manitoba, before moving to CJME. He also worked in Calgary and Saskatoon before returning to Regina where he was vice-president for Rawlco Radio.

Enjoy Dekker, Richards and Douglas on

CJME

here.

(The Dale Johnson Collection)
---
Talent: ROY BROWN
Station: CKCK Regina
Date: October 9, 1980
Time: 9:47
It's the Roy Brown show, but a newscast by Harold Hamilton occupies most of this aircheck from CKCK in 1980.
Imagine a 20-minute newscast on a music station? That's what you'll hear here, as Hamilton relays the top stories of the day, plus sports and weather. We wish there was more of Roy Brown here, but it's interesting to look back to a time when music stations took their news commitments seriously.
Hear Roy Brown and Harold Hamilton on CKCK here.

(The Bill Dulmage Collection)
---
Talent: CRAIG MATTHEWS
Station: WKBW Buffalo, New York
Date: October 20, 1980
Time: 4:52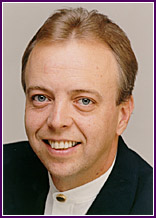 His motto is "never say never" and that reflects the happy atmosphere that is created every time Craig Matthews is on the air.
The Buffalo radio veteran has put a smile on many a face during a lengthy career on such stations as WYSL, WKBW, WGR, WHTT-FM and WYRK. Matthews is one of those rare deejays who has always suited the sound of the station he is at, whether the format be Top 40, MOR, oldies or country.
Hear Craig Matthews here.

(Scrapbook archives)
---
Subject: THE NIGHT LENNON DIED
Station: CFNY, CHUM-FM, CKFM Toronto, 97 Rock (WGRQ) Buffalo, New York
Date: December 8-9, 1980
Time: Part 1 - 45:08 (unscoped)
27:16 (scoped)
Part 2 - 45:35 (unscoped)
24:01 (scoped)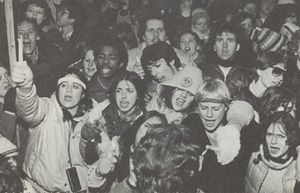 Fans gather at candlelight vigil for John Lennon in Toronto the night after his death
Where were you the night John Lennon died?
In the case of many people, they were listening to the radio - back in the days when most music stations were live and local 24-7. Shortly after 11 p.m. eastern time, the news started to come in. First we learned that John Lennon had been shot and taken to hospital. Then came the awful news - the former Beatle was dead.
Toronto radio listener Alan Powell was taping that night, and captured the breaking news and the accompanying raw emotion as it appeared on CFNY, CKFM and CHUM-FM (and briefly, 97 Rock (WGRQ) Buffalo). Thankfully, he has submitted his composite to Rock Radio Scrapbook so we can better remember how Toronto radio sounded the night John Lennon died.
Hear Part 1 of this composite (UNSCOPED) here.



Hear Part 1 of this composite (SCOPED) here.

Hear Part 2 of this composite (UNSCOPED) here.



Hear Part 2 of this composite (SCOPED) here.

(The Alan Powell Collection)
---
Talent: LARRY WILSON and INGRID SCHUMACHER
Station: CHUM-FM Toronto
Date: December 9, 1980
Time: 40:51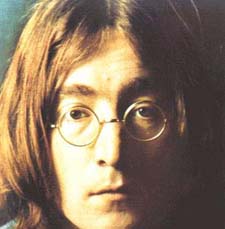 Rock radio responded quickly in the wake of John Lennon's shooting. Within minutes of media reports that he had been shot many stations began dumping their regular programming for a steady stream of John Lennon and Beatles music, and news updates. When the unthinkable was announced - that he had died - rock radio's normally joyful tone turned very somber.
Larry Wilson, CHUM-FM's 10 p.m.-2 a.m. announcer, was on-the-air when news broke of Lennon's shooting around 11 p.m. eastern time. This aircheck picks up CHUM-FM's programming in the early hours of December 9 with news of Lennon's death still fresh and emotions raw. The aircheck begins with Wilson talking to veteran Toronto announcer John Donabie and concludes with the beginning of Ingrid Schumacher's 2-6 a.m. shift.
Hear CHUM-FM on the night John Lennon was shot here.

Read some special recollections of that night here.

(The Alfred Janaway Collection)
---