Rock Radio Scrapbook

AIRCHECK OF THE WEEK
For week of May 31, 2009
Weekly issue #532
Talent: DAN INGRAM, DON K. REED, BOB SHANNON
Station: WCBS-FM New York
Date: October, 1991
Time: 15:47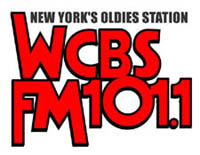 It was pure radio heaven, the likes of which we'll probably never see again.
In 1991, the WCBS-FM lineup consisted of Harry Harrison in mornings, Ron Lundy in late mornings, Bill Brown afternoons, Bob Shannon afternoon drive, Bobby Jay evenings, Don K. Reed late evenings and Max Kinkle all night. Rounding that off was a superb weekend crew that included Cousin Brucie (who also did Wednesday evenings), Dan Ingram, Marc Sommers and Gary Clark.
Three of those jocks - Dan Ingram, Don K. Reed and Bob Shannon - can be heard on this WCBS-FM mini-composite from that time.
Enjoy this terrific trio on WCBS-FM here.
(Scrapbook archives)
More 1991 airchecks here!
---
Talent: JIM HARRINGTON
Station: WCBS-FM New York
Date: Spring, 1977
Time: 6:46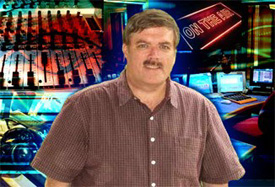 Radio, television, film, books - Jim Harrington has done it all in an incredible four-decade plus career.
Harrington got his radio start in 1967, at WGIR Manchester, N.H. Since then, he's worked at many of the major stations in the Eastern U.S., including WDRC AM & FM Hartford, WMEX and WBZ Boston, WCBS-FM New York, WPTR Albany, N.Y., KDKA, WWSW-FM and WTAE Pittsburgh. Also on his resume are WSAR Fall River, Mass., WPRO-FM and WICE Providence, R.I., WHBC Canton, Ohio, WASP Brownsville, Pa., and WWVA Wheeling, W.Va.
In addition to his radio work, Harrington has been a writer, producer, director and voice-over talent with many national commercials to his credit. He appeared on the CBS television show "As the World Turns", and created and directed the sitcom pilot "All the Good Sports". He also did stunt work for the film "JAWS", wrote a thriller called "Squeeze Play" plus a sequel "Strike at the Giant". He has received an option on his screenplay "Derailer". More on Jim at www.harringtonproductions.com.
Enjoy Jim Harrington on WCBS-FM here.
(The Jim Harrington Collection)
More 1977 airchecks here!
---
RETURN TO ROCK RADIO SCRAPBOOK