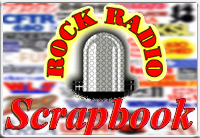 AIRCHECK OF THE WEEK
Edition #1099
Week of July 5, 2020


Talent: JOHNNY HOLLIDAY
Station: KYA San Francisco
Date: July 5, 1966
Time: 46:13 (unscoped)
23:02 (scoped)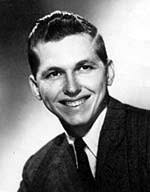 k
It would be easier to list what Johnny Holliday hasn't done. He's accomplished almost everything in a broadcasting career that began in 1956.
The man born John Holliday Bobbitt has served - at various times - as a disc jockey, sportscaster, stage actor, TV announcer, public address announcer, author and probably a few things we've overlooked.
Holliday got his start in radio at the age of 17 at WBBN in Perry, Georgia. He later jocked at WFEC MIami Springs, Florida, WVRM Rochester, New York and WHK Cleveland (he would later reprise his WHK years on the Cruisin' 1964 record). He was also at WINS New York, where he hosted that station's final Top 40 broadcast in 1965. Holliday went from WINS to KYA, where he would introduce the Beatles for their final concert at Candlestick Park on August 29, 1966. Next stop: WWDC Washington, where Halliday handled morning drive duties until 1978, then did sports on WMAL until 1991.
Holliday has also been a "jock" of a different kind - a sportscaster. The teams he has been involved with would fill a phone book (remember those?): the San Francisco Warriors and Washington Bullets/Wizards (basketball), the Washington Redskins, Cleveland Browns, Oakland Raiders, Washington Federals (football), the San Francisco Giants and the Washington Nationals and Senators (baseball), not to mention the various college teams he has covered including some 1,200 games for the Maryland Terrapins (football and basketball). He has also broadcast the Olympics, boxing and the Masters golf tournament.
The multi-talented Holliday has also served as a announcer of two NBC musical variety series - Hullabaloo and The Roger Miller Show - and was the announcer for ABC's This Week.
To top it off, he's an award-winning stage actor, and published his autobiography Johnny Holliday: From Rock to Jock in 2002. He was named to the Washington Sports Hall of Fame in 2014.
Enjoy Johnny Holliday on KYA (UNSCOPED) here.

Enjoy Johnny Holliday on KYA (SCOPED) here.

(The Joe Fazio Collection)




Rock Radio Scrapbook pays
music licensing fees to the
Society of Composers, Authors and Music Publishers of Canada (License 22-F)


The Aircheck of the Week PREVIEW!



We're previewing the Aircheck of the Week on Facebook. Every Friday, we post the audio link to the Aircheck of the Week on Facebook with the full feature to follow on Sunday as usual.
---