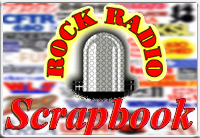 AIRCHECK OF THE WEEK
Edition #1096
Week of June 14, 2020


Talent: RUSS "WEIRD BEARD" KNIGHT
Station: KILT Houston
Date: June 14, 1965
Time: 44:02 (partially scoped)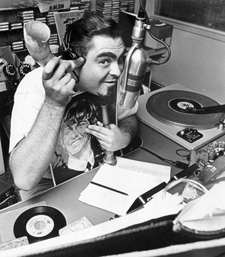 The self-proclaimed savior of Dallas radio, Russ "Weird Beard" Knight rocked the airwaves at the height of Top 40 radio's glory years.

The man born Russell Lee Moore jocked at many stations around the U.S., but it was in Dallas and Houston he really made his mark, first at KLIF Dallas then at KILT Houston.

KLIF was the hottest thing in Dallas radio when Knight arrived there in the early '60s. Holder of a Masters degree, Knight used bells and horns to augment his 7 p.m.-midnight show on KLIF, which in those days atttracted an amazing 40 per cent of the Dallas listening audience. There was nothing subdued about his wild and crazy act, which he took downstate to KILT in the mid-'60s. He introduced the Beatles to Houston in 1965.

Knight went on to program "Make Believe Ballroom" with William B. Williams at WNEW New York. Knight was also heard on WCUE Akron, Ohio, WHK Cleveland, WXYZ Detroit, WELI/WAVZ New Haven, Connecticut and WICC and WDJZ Bridgeport, Connecticut. In 1970, he re-created his KLIF program for the Ron Jacobs' Cruisin' Series, which highlighted jocks from the '50s and '60s on albums. Knight was on Cruisin' 62.

Knight gained a footnote in history when he testified at the Warren Commission inquiry into the 1963 assassination of President John F. Kennedy. Agents found Knight's personal phone number in the possession of Jack Ruby, who gunned down presumed JFK assassin Lee Harvey Oswald on live TV during a jail transfer.

Knight also helped launch the career of John Peel, a listener by the name of John Ravenscroft who would call KLIF about England and the Beatles. He became KLIF's "expert" on those topics and eventually would up jocking at two other U.S. radio stations before moving back to England to Pirate Radio 1 and then to a long career at BBC Radio 1.

Knight died October 12, 2002 in Connecticut at the age of 80. He was inducted into the Texas Radio Hall of Fame in 2003.

E

n

j

o

y

Russ "Weird Beard" Knight at KILT here.

(The Joe Fazio Collection)




Rock Radio Scrapbook pays
music licensing fees to the
Society of Composers, Authors and Music Publishers of Canada (License 22-F)


The Aircheck of the Week PREVIEW!



We're previewing the Aircheck of the Week on Facebook. Every Friday, we post the audio link to the Aircheck of the Week on Facebook with the full feature to follow on Sunday as usual.
---