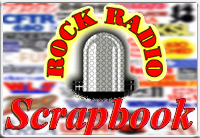 AIRCHECK OF THE WEEK
Edition #1091
Week of May 10, 2020


Talent: NEVIN GRANT (In Touch With Today)
Station: CKRC Winnipeg
Date: May 16, 1972
Time: 1:10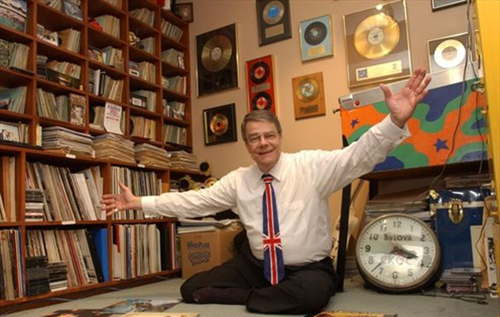 They called him "The Hitmaker."
Nevin Grant arrived at CKOC as a copywriter in 1966 and left 35 years later as one of the icons of Canadian radio. The Hamilton native had an extensive musical knowledge and put it to great use, first as creative director, music director, assistant program director then program director at CKOC beginning in 1968 - only three years removed from the radio course at Ryerson. Over the next three-and-a-half decades, he helped vault CKOC into the upper pantheon of Canadian hit parade stations. A strong supporter of Canadian and local talent, Grant served two terms as chairman of the Maple Leaf Music System to help Canadian musicians get airplay in their own country, and was a big proponent of the Canadian content regulations that were first introduced in the early '70s. He developed cutting-edge music research systems and the integrity of CKOC's chart research was second-to-none. Grant helped mentor many disc jockeys who went on to success at other radio stations and created one of CKOC's hallmarks, the "Big 500" - a much-anticipated annual countdown of the biggest hits of all time.
The pinnacle of Grant's career came in 2019, when it was announced he was going to be inducted into the Canadian Broadcast Industry Hall of Fame while also receiving the Allan Waters Lifetime Achievement Award at the 2020 Canadian Music and Broadcast Industry Awards. He never lived to see it, as the event was postponed to 2021 because of COVID/19. He died May 6, 2020 at the age of 80.
For several years, Grant did a weekly syndicated program called "In Touch With Today" , which dealt with current music happenings (later the name was changed to "In Touch With Yesterday.") One of the stations to carry it was CKRC Winnipeg, and we have a clip for you as aired on the station on May 16, 1972.
Enjoy Nevin Grant with "In Touch With Today" here.

On a personal note, Nevin always had time for your curator and Rock Radio Scrapbook. In the mid-'90s - before the site even existed - yours truly would call CKOC asking for information on lineups, and he was always eager to help. We kept in touch and Nevin not once but twice gave me a tour of his CKOC Museum at his home in Cobourg. He and Heather were great hosts. Thanks Nevin, for all you did and Rest In Peace.
(The Don Shuttleworth Collection)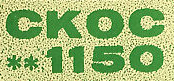 Rock Radio Scrapbook pays
music licensing fees to the
Society of Composers, Authors and Music Publishers of Canada (License 22-F)


The Aircheck of the Week PREVIEW!



We're previewing the Aircheck of the Week on Facebook. Every Friday, we post the audio link to the Aircheck of the Week on Facebook with the full feature to follow on Sunday as usual.
---