From humble beginnings as an office boy in Owen Sound, to host of one of the most popular morning shows in Canada, "Dazzlin'" Don Daynard saw a lot in his half-century in radio.
In this exclusive interview with Rock Radio Scrapbook, Don looks back on his fascinating radio career which dates back to the dawn of rock 'n' roll...
"Started in radio in Owen Sound in 1953 as an office boy. Then, operator and eventually weekend announcer then all kinds of different shifts ... block programming, country, soap operas, religion, you name it. Left in '57 to go back to CHEX-TV in Peterborough but not on air ... in telecine/film department. Only there nine months and back to O.S. as program director at radio station.
Fired in '59 and went to small-250 watt station in Kitchener ... CKCR I think it was there ... as news director if you can believe it! Only there a short time and left to go to California after getting green card, etc.
Got a job at Western Costume Company in Hollywood which at the time was located beside Paramount Studios. Worked there until '62 when our third child was announced and came back to Canada and landed a job at CJET in Smith Falls thru a friend of mine who was in sales .. Don Fox ... now passed away. Was program director and also morning show host.
Left there when hired away by CFGM in Richmond Hill, which had just gone country. Worked there on evenings and eventually mid mornings. Al Fisher was morning man and Bill Gallant was afternoons. Forget name of guy doing drive. (sorry, but exact dates are hazy.)
Was hired by CKFH as morning man late in '66 and started there on January 2nd, 1967, replacing Phil MacKellar who went to CKEY as all-night jock. Worked there until '69 when they brought in a new program director from Tucson, Arizona. Some of the jocks were John Donabie, Kenny Wells and Tom Fulton. Went to CFRB late in '69 - was off all that summer and actually did two auditions for 'RB as they screwed up the first one and misplaced it!! Was weekend and swing man plus two overnights in the middle of the week, which were the days off for Wayne Van Exan, now deceased. Worked with Bill McVean, nicest guy you'd ever want to meet, Betty Kennedy, Bill Deegan and George Wilson who did "Starlight Serenade." Even did that once or twice plus "Calling All Britons" the odd time, filling in for Ray Sonin!!! The big guns at 'RB then were Gordon Sinclair and Bob Hesketh and eventually Charlie Doering.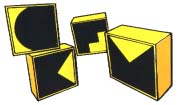 Left there to go over to CKFM in 1975 after I'd heard that morning man Stu Daley was leaving to freelance when Russ Thompson and Dave Hodge mentioned it one Friday night when we used to sit and bullshit. Went into Bill Ballentine's office on Monday morning and said I was interested in the job and he hired me right away. My favourite story about that interview was when I asked Ballentine what he wanted me to do and he said, "just do what you do." I've never forgotten that and have probably mentioned that more times than any other story. Except for a Deegan story which will remain unsaid!!
Bill Black was programming the Morning Show - he's a film nut like me and now lives in Kitchener - and he asked me what song I'd like to start with on the first show. I said I had always liked "I Feel Fine" by The Beatles - and that song wasn't on the station playlist but I said let's use it anyway, so we did. That first morning, after I'd been on for an hour or so, I talked over a vocal. We were, of course, playing vinyl in those days and remember how you'd have to find where the song started, back cue about a quarter turn and then let her go. Well, I stopped the disc on air, leaving the "pot" up, explained what had happened and re-cued it on air! Then, talking all the time during this, I started it up again and hit the vocal dead on. Well, about 8:45 Ballentine came in and I figured I was in deep ka-ka but he said he'd never heard anyone do that before and thought it was great! Shows you what kind of a boss he was!!
After 12 years of a really successful morning show at CKFM was approached by Tony Viner, Sandy Sanderson and Paul Fisher to come over to CHFI. We met at my place in Leaside as they didn't want to meet publicly as it might leak out. They laid out the salary and the bonus plan and I left CKFM in the fall of 1987. The Slaights had taken over CKFM in May of that year and the station began to change musically and some of the vets were fired. People like Don Cameron and a few others, Jerry Bascombe, etc. Jerry Good, a marvellous program director, was passed by for manager when Ballentine was let go and replaced by one John Mackey.
Started at CHFI on Tuesday, December 2nd, I think it was, after a three-month delay forced by my CKFM contract. CHFI wanted me to appear in the Santa Claus parade that year but Gary Slaight brought an injunction I guess you could call it against the station so I didn't do that appearance. We started with an oldies dance on a Tuesday night at the Inn on the Park. That was strange, let me tell you!!"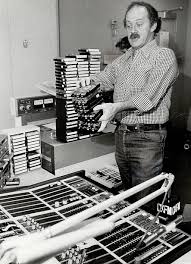 We asked Don about his nickname, "Dazzlin' Don," and how Danard became Daynard:
"I'd been on vacation in LA which I did fairly often back then and I used to listen to Gary Owens on KFWB; he did drive and used to refer to his program as "The Garish Program". I thought that was kind of a neat idea ... calling the show a variation of your name so when I came back, I started referring to the show as "The Don Dazzling Show". After about a week or two, Jerry Good, the Program Director, popped into the studio and suggested I turn it around and call it "The Dazzling Don Show" and I did and it stuck until I also started referring to the Morning Show as the "Daynard Drive-In" as so many of the audience in the Toronto area listened in their cars on the way to work. So I was both "Dazzling Don" and host of the "Daynard Drive-In" until Paul Fisher changed it to "Don and Erin" which was later on at my CHFI sojourn.
The name Danard, as I think I mentioned, was always pronounced Daynard but my folks and me and my sister always got Dan-urn and De-nard so I stuck the "y" in and went from there. Funny thing is, 'way back in the Danard history, it used to have the "y" but for some unknown reason, and nobody I ever asked about it knew why, the "y" was dropped but the pronunciation stayed the same. Of course, there are Dainards, Deynards, Daynards all over the place, particularly up in and near Owen Sound, where I grew up, and somewhere in Germany, Deinhards."
Enjoy Don Daynard on CKFM here.

(The Bill Dulmage Collection)