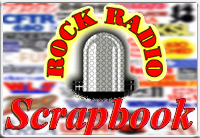 AIRCHECK OF THE WEEK
Edition #1159
Week of August 29, 2021


Talent: KELLY (BOB SHANNON)
Station: KDWB Minneapolis
Date: August 26, 1965
Time: 49:35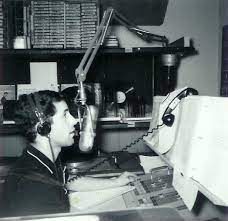 Bob Shannon was a star both behind the mic and in front and behind the camera.
Born Robert Lee Adams in St. Catharines, Ontario, in 1942, Adams envisioned a career in acting but got into radio in his teens as Bob Shannon at KXIV Phoenix. From there it was on to KRUX Phoenix - where at one point he was 20 points ahead of his nearest competitor - and other biggies like KDWB, WKBW Buffalo, WXYC Cleveland and KXOX St. Louis.
So many major stations! Shannon jocked at WIXY Cleveland, KDKA Pittsburgh then returned at KDWB in the '70s as "BS in the Morning." At KDWB, he gained instant popularity with stunts that included broadcasting live from the streets of the Twin Cities while distributing cans of beans during the gas shortage of the mid-1970s which he promoted as a "natural gas substitute." His influence led to the National Association of Hurricanes naming hurricanes after boys in addition to girls. Hurricane David in 1979 was named after his son.
In 1976, Shannon was then lured to the west coast where he jocked KCBQ San Diego and at KFI Los Angeles, with later moves to KHJ, KLAC and KRTH in the City of Angels.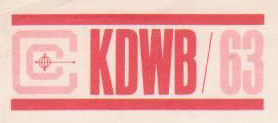 Shannon also had an outstanding acting career under the name R.J. Adams. He appeared on TV shows like Kojak, All in the Family, General Hospital, Hill Street Blues and Murder She Wrote. Adams was also seen in movies including Rocky IV. He later started a film production company that focused on historical documentary projects and documentary. Somehow he found time to squeeze in a 35-year acting coaching career at The Actors Workshop in Los Angeles and Orange County. A full life indeed, that ended with Shannon dying of a heart attack January 26, 2015.
Enjoy Bob Shannon (as Kelly) on KDWB here.

(The Bill Dulmage Collection)

More 1965 airchecks here!

The Aircheck of the Week PREVIEW!



We're previewing the Aircheck of the Week on Facebook. Every Friday, we post the audio link to the Aircheck of the Week on Facebook with the full feature to follow on Sunday as usual.
---